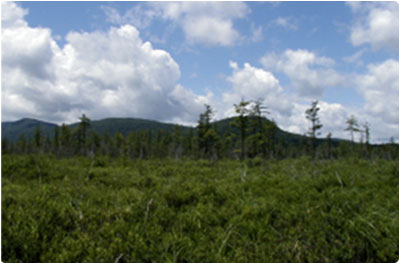 The Agency of Natural Resources plans for the management of its state-owned lands through the development of long-range management plans (LRMP). Currently the draft LRMP for the Border Management Unit is available for public review and comment.
The 10,596 acre Border Management Unit is composed of Bill Sladyk WMA, Black Turn Brook State Forest, and Averill Mountain WMA, in the towns of Norton, Holland, and Averill. 
Planned management for wildlife and plants will focus on maintaining important natural communities and habitats, while creating some areas of both younger and older forests, managing upland openings, and actively restoring degraded aquatic habitats. 
Public Involvement: 
Comments on plan:
Please send comments to Doug Morin (doug.morin@vermont.gov), 374 Emerson Falls Rd, Suite 4, St Johnsbury, VT 05819
Deadline for comments is December 15, 2019
Background
Natural Communities
Twenty-three natural community types have been mapped in the BMU. Forested natural communities are, broadly, spruce-fir forests at the lowest elevations and on rocky ridges, and hardwood forests on slopes at middle elevations.  Spruce-fir-tamarack swamps and northern white cedar swamps are abundant, and many of these show signs of beaver influence.  
Wildlife
Wildlife present on the parcels are typical of the Northeastern Highlands of Vermont. Features of particular importance on the Unit include the presence (or potential for) "boreal" wildlife like moose, snowshoe hare, American marten, and black-blacked woodpecker; ten species of rare or very rare plants; large areas of potential deer wintering area; numerous high-quality wetland communities; and large areas of undeveloped forests.