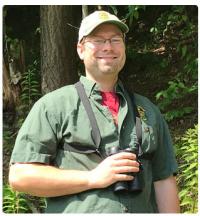 Welcome back to our bi-weekly birding report. I'd like to invite you to become part of our birding community and help develop the focus of these reports. Do you have content you would like covered? A question answered? A birding event you would like posted here? Please contact me at doug.morin@vermont.gov with the subject line "Birding Report." Thanks!
 —Doug Morin, doug.morin@vermont.gov
New species of birds have been arriving over the last two weeks, undaunted by the cold temperatures and late snow. Recent reports have included hummingbirds and Baltimore orioles decorating backyards and bobolinks in fields. Northern parula and black-throated green warbler have joined the cast of warblers establishing territories, and flocks of white-throated sparrows are passing through.
Finally, the forecast is looking warm. Early flowers on trees are giving way to opening leaf buds. This marks a narrow window, with some of the best bird watching of the year. More species are arriving each week, viewing is good because leaves are not yet open on trees, and the blackflies are not yet out!
Arriving/increasing within the next two weeks
Spotlight - A great time to learn
There are many great resources available for both new and experienced birders to expand your birding knowledge. Here are links to a few recent free webinars (and one article) from local organizations that may be of interest!
​Fish and Wildlife is for the Birds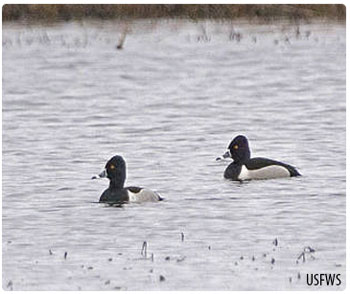 The Vermont Fish and Wildlife Department's mission is the conservation of all species of fish, wildlife, and plants and their habitats for the people of Vermont.
In recent weeks, F&W staff have been able to perform limited field work, with the highest precautions for public health protection. This has included surveying a selection of lakes, ponds, and streams across the state for the presence of waterfowl. Continuing this decades-long data collection is a key part of monitoring waterfowl populations in Vermont, up and down the Atlantic Flyway, and across North America.
Upcoming Events
See Also: