Why Simplify Fishing Regulations?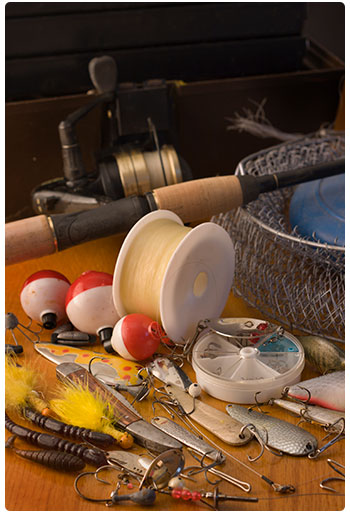 It's widely recognized across the U.S. that sport fishing regulations can be a barrier to fishing participation. In particular, new and inexperienced anglers can find fishing regulations complex, difficult to understand, and intimidating. This can result in anglers fishing less, or not at all, for fear of unknowingly violating a fishing law.
To help address this, department fisheries staff have worked for over a year to review Vermont's current fishing regulations, and brainstorm ways to make them simpler and easier for average anglers to understand, while still maintaining the biological protections needed to conserve healthy fish populations and provide quality recreational fishing opportunities.
What Is Planned?
As part of the simplification process, some regulations are proposed to be deleted while others will be merged and consolidated. Additionally, the annual Vermont Fishing Guide & Regulations book, which is the primary way in which Vermont's fishing regulations are provided to anglers, will go through a major revision to increase clarity and understanding of fishing regulations.
For example, as constructed now, the Fishing Guide & Regulations book contains 11 different regulation tables, while the revised version is proposed to have only three. A reduction in the number of waters where special regulations are applied will also shorten the Index of Rivers and Streams and Index of Lakes and Ponds sections.
A significant change resulting from these proposed changes is that anglers will be able to fish most Vermont waters at any time of the year with artificial lures and flies, if they practice catch and release, with the exception of a few seasonally closed waters or areas with special regulations. These actions will increase angling opportunities while maintaining most biological protections.
How Do I Get Involved?
It is important to understand that these initial public comments received will help guide the creation of a formal regulation proposal, which will start the rule making process in 2021. Formal public hearings and additional opportunities for public input and comment will occur during the rule making process.  
Review Presentation Materials 
Below for your review is a recorded presentation and additional information about what is planned. 
Provide Feedback
Please consider these three questions when providing feedback:
Do you think the proposed changes would make fishing regulations easier to understand? (yes, easier / no, harder / about the same) 
Do you support the idea of VFWD making fishing regulations easier to understand? (yes / no / not sure) 
Would these changes make you more likely to go fishing or more excited to go fishing? (more / less / no effect) 
The department will be collecting comments on this initial concept proposal through November 30, 2020. The public can submit comments via three methods:
Mail: Vermont Fish & Wildlife Department
ATTN: Fishing Regulation Comments
1 National Life Dr., Davis 2
Montpelier, VT  05620-3702
Use the webform below to submit your feedback