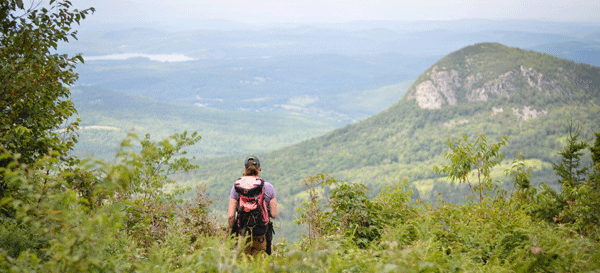 This was a BIG year for the Vermont Habitat Stamp!
Habitat Stamp funds contributed to three land acquisition projects, helped with maintaining wildlife habitat on existing Wildlife Management Areas, and expanded the department's efforts to enhance habitat along streambanks and on private lands.
Birdseye Wildlife Management Area
In 2017, we added nearly 3,000 acres to Birdseye Wildlife Management Area (formerly Bird Mountain WMA) in Ira and Poultney, bringing the total publicly conserved area to more than 3,600 acres. This is the largest addition to a Vermont wildlife management area in more than a decade.
The land is just 10 minutes outside of Rutland, and is part of a larger connected area of 4,100 acres of conserved land that includes Blueberry Hill Wildlife Management Area and West Rutland town forest properties.
Unique Shoreline Conserved Along Sunset Lake
Fifty acres of spectacular forested shoreline have been added to the Pond Woods Wildlife Management Area in Benson thanks in part to Habitat Stamp donors. The property is now permanently conserved and open to the public for wildlife-based recreation such as bird-watching, hiking, fishing, and hunting.
The forest within Pond Woods contains incredible stands of oak and hickory that attract all kinds of deer, turkeys, and squirrels, as well as giant old hemlock trees that serve as deer wintering habitat. It is also part of an important forested corridor for wildlife migrating between the Adirondacks and Green Mountains.
A Place For Generations Of Campers To Explore
All of the proceeds for Habitat Stamps in the month of May went to help purchase an amazing property adjacent to the Edward Kehoe Conservation Camp in Fair Haven that campers have been using for more than 50 years. When the property became available, Habitat Stamp donors, including camp staff alumni, current and former campers and their families, came up big, contributing nearly $15,000 in just one month to help with the purchase of this land.
The purchase includes all of Bullhead Pond, which is a largemouth bass fishery and home to beavers and mink. During the fall and winter, the land is a great place to hunt white-tailed deer or upland game birds.
Wildlife Management Area Maintenance
Habitat Stamp donations have helped biologists maintain optimal wildlife habitat on Wildlife Management Areas. Habitat Stamp funding was used to maintain wild apple trees on Little Ascutney WMA in Weathersfield in 2017. A mechanical brush cutter, (or "brontosaurus"), was used to remove competing trees which would eventually outcompete the sun-loving apple trees, causing them to die from lack of sunlight.
Improve Habitat Along Streams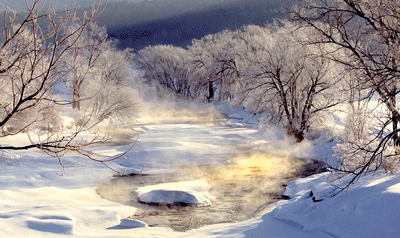 The department owns hundreds of streambank parcels of land throughout the state. Many were purchased in the 1960s to provide fishing access. Funds from the Habitat Stamp are now being used to improve habitat and recreational opportunities on these lands.
Partnering With Landowners
Department biologists are working with private landowners to improve their property for wildlife, and holding workshops to bring habitat improvement tips and tricks directly to Vermonters. Because the vast majority of Vermont's land is privately owned, private landowners are a crucial component of healthy wildlife populations in Vermont, from deer and turkeys to songbirds and salamanders.
or