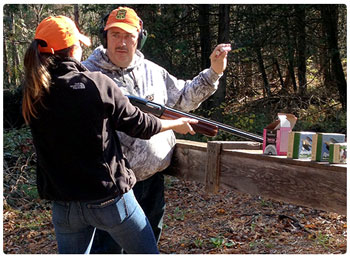 Interested in hunting, but don't know how to get started? Meet experienced hunters and other new hunters. Learn how to get started with hunting for deer, squirrel, turkey, grouse, and other game while creating your hunting community. Mentors will be paired with new hunters and go hunting together this fall. Participants must be 16 years of age or older and purchase a 2020 hunting license.
Due to COVID-19 physical distancing measures will be in place:
All participants must wear a mask at all times. Masks will not be provided, and participants should bring their own.
Registration is required. Space is limited.  
Mentor Meet Up Schedule
Date: Thursday, August 6, 2020
Time: 5pm to 8pm
Location: Kehoe Conservation Camp | map
Date: Saturday, August 8, 2020
Time: 9am to 12pm
Location: Buck Lake Conservation Camp | map
For more information, sign up online, or e-mail HunterEducation@vermont.gov