Time outside in nature significantly reduces stress and anxiety, lowers blood pressure, improves mood, energy and sleep, and boosts the immune system. As we deal with Novel Coronavirus, we can and should continue to get outside, breathe deeply, and enjoy the rich wildlife resources that make Vermont so special and add quality to our lives. Here are some of our recommendations.
---
Best Practices for Safely Enjoying Vermont's Outdoor Recreation
Keep yourself, your family and your community safe by following effective "social distancing" and these other measures to help stop the spread of COVID-19.
NEW 

Nonresidents Recreating in Vermont (please note: additional guidance is coming soon)
Residents of counties in New England and New York with fewer than 400 active COVID-19 cases per one million residents, (which includes parts of Northeastern New York, Rhode Island, northern New Hampshire, and parts of Maine) are welcome to enter Vermont for recreational purposes without having to quarantine. Residents from a non-quarantine county may travel to Vermont without quarantine restrictions if they travel directly to Vermont in their personal vehicle.
Travelers must register with 'Sara Alert' upon arrival to Vermont to get two weeks of daily reminders to check for common symptoms of COVID-19. Travelers must remember to follow any travel restrictions and quarantine requirements in their home state upon their return.
Nonresidents from counties with higher than 400 active cases of COVID-19 per one million residents (which includes southern New York, Massachusetts, Connecticut, southern Maine and southern New Hampshire) are discouraged from coming to Vermont for any non-essential reason, including outdoor recreation, and they are to immediately self-quarantine for 14 days before resuming their activities, or quarantine for at least seven days and receive a negative COVID-19 test.
---
A Vermont fishing license is your passport to angling adventures, and are available in single day, weekly, or annual memberships. Trout and salmon season is open and fish stocking is completed. Plus, kids under 15 always fish free. 
Wild, self-sustaining populations of brook trout are found in nearly every small, cold stream across the state. Here are some resources to help you find these hidden treasures. 
Small and Largemouth Bass Season 
Vermont offers world-class bass fishing for both species statewide. From big-water angling on lakes like Champlain, Bomoseen and Memphremagog and the Connecticut River, to hundreds of smaller, untapped ponds and reservoirs, Vermont is loaded with great bass fishing for anglers of all ages.
Other Fish to Target
Other fish species that are open to year-round angling included pike, pickerel, bullhead, catfish, and panfish species like perch, bluegill, pumpkinseed, and crappie. With a simple hook, worm and bobber you can catch catfish, perch, crappie and sunfish while casting from the bank to areas near vegetation like bulrushes and cattails.
There's nothing better than a fresh meal of perch, crappie, bullhead or catfish caught in our local waters.  They make for an excellent, healthy, locally-sourced meal for your family. You can even make a biology home-school lesson out of your adventure.
Vermont has family-friendly fishing locations across the state where kids can take their parents fishing and have an excellent chance of catching fish using simple techniques. 
You don't have to go far to find great fishing in Chittenden County. Lake Champlain, Winooski, and Lamoille rivers -- and many other ponds and streams in the county -- offer fun and exciting angling opportunities.
This guide, developed by our fisheries biologists, will help you learn what fish to target as well as where, when and how to enjoy fishing in Vermont.
Check out our fishing reports for insights from our fisheries biologists, game wardens, and other avid anglers. The post includes information on what's biting and trends for areas across the state plus tons of fishing tips. 
From moose in the Northeast Kingdom to snow geese in the Champlain Valley, here are some of Vermont's wildlife watching hot spots.
Looking for more information on where to go to view wildlife? Check out this page for more links.
Vermont offers some great birding opportunities. Check out these links to learn more about this great outdoor activity.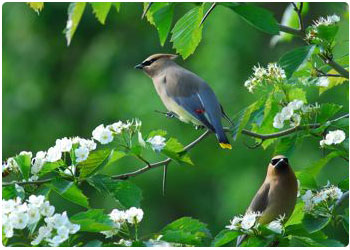 Getting Started -  Everything you need to get started in birding, including where and when to go.
Top 10 Birding Spots -  Many of the premier spots to see birds in Vermont are on lands owned and managed by the Vermont Fish & Wildlife Department for habitat conservation and public access.
Birds for Every Level - Have fun learning to identify this collection of birds, gaining experience as you work your way through the lists.
Explore Our Public Lands
Public lands are distributed widely across Vermont, with more than 800,000 acres under state or federal management. Get out there and explore them!
Other Fun Activities
This show is for anyone who loves Vermont's wild places and wants to be part of conserving them.
---
Remember to take all safety precautions including social distancing and hand washing. Read more on on Novel Coronavirus from the Vermont Department of Health's alert here.