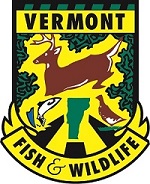 The Vermont Fish & Wildlife Department will re-open its Hammond Cove Shooting Range in Hartland this Saturday, July 20.  The range was closed in order to remove lead projectiles from the long gun and pistol berms. 
Lead Reclamation is an important activity for any shooting range as it minimizes the amount of lead available in the environment that could impact surface water, ground water, birds, and other wildlife. 
The rules and hours of operation at the Hammond Cove Shooting Range are listed on the Vermont Fish & Wildlife website (www.vtfishandwildlife.com).