The department is hosting a series of FREE guided walks on select state wildlife management areas (WMAs) in northern, central, and southern Vermont. The walks are led by biologists and naturalists with decades of experience conserving Vermont's wildlife and their habitats.
You're encouraged to bring snacks and water, and dress in footwear and clothing appropriate for walking slowly in the woods in winter.
Space is limited and these events fill up quickly, so signup early! 
 
Winter Wildlife of Vermont -
Event is Full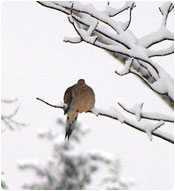 Date: Saturday, February 16, 2019 (Backup date: Sunday, February 17)
Time: 10:00 a.m. – 1:00 p.m.
Location: Middlesex Notch Wildlife Management Area, Middlesex, Vermont.
John Austin, lands and habitat program manager, will lead the tour of this unique area of mature forest at the base of central Vermont's Worchester Range. Winter is a quiet time for wildlife on the landscape, but many species are still out and about and easily located by their tracks in the snow. This large forested property contains many important food sources for wildlife, meaning the group may see birds or mammals and their tracks as they forage for a winter meal. 
---
Winter Wildlife Tracking 
Date: Saturday, March 3, 2019 (Backup date: Sunday, March 10)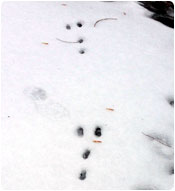 Time: 10:00 a.m. – 12:00 p.m..
Location: Dead Creek Visitor Center, Addison, Vermont.
Ali Thomas, education manager for the Vermont Fish & Wildlife Department, will be leading the walk. An experienced naturalist and tracker who has worked on conservation education projects throughout the country, Thomas studied under renowned wildlife tracker James Halfpenny. According to Thomas, tracking wildlife is a great way to connect with nature and the outdoors and getting started requires no experience or equipment. 
---