Vermont State Parks and Vermont Fish & Wildlife are teaming up to make fishing fun and easy for state park visitors through the REEL FUN program.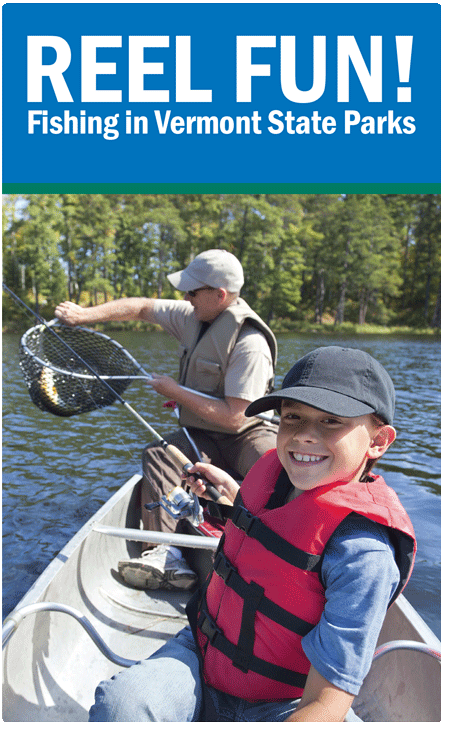 No Fishing Equipment? No problem!
Nineteen state parks are now providing fishing equipment to visitors on a loaner basis, known as the REEL FUN program.  Included in the equipment are rods, reels, fishing line and an assortment of lures or baits, all of which can be signed out by park visitors. These starter kits help provide instant access to the sport of fishing. In addition to providing equipment on a free loaner basis, parks sometimes host Let's Go Fishing clinics with trained instructors, too. 
Don't know where to fish? Get the scoop
Visitors at a REEL FUN state park will also have access to a printed fishing guide for that specific park. The guide includes information about the waterbody, a lake or river map, a list of fish species present, fishing tips and techniques applicable to each waterway, and information about obtaining a Vermont fishing license— available either at the park office or online.
REEL FUN State Parks:
Champlain Valley
Central Region
Southeast Region
Southwest Region
Northeast Kingdom
Click on a park location on the map for more information