Where to Go
These two ponds are separated by less than a mile. There is a Vermont Fish & Wildlife access area at each pond. At Kent Pond, the best place to fish is along the dam breast, where you will find a shorefishing platform.
Gifford Woods State Park is just across the road from Kent Pond and offers camping and hiking opportunities.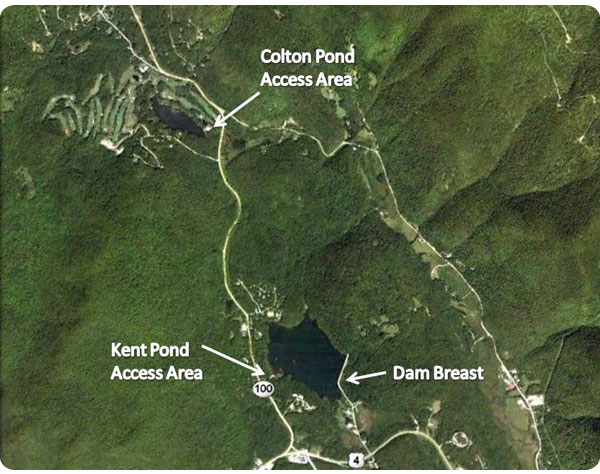 Fish You'll Find
Kent Pond has a very abundant largemouth bass population. It also has pumpkinseed sunfish, and you can catch trout there in the spring. Colton Pond offers largemouth bass, yellow perch, and early season brook trout fishing.
How Do I Get There?
Both ponds can be easily accessed from VT Route 100, just north of the junction with US Route 4.
Get directions for Colton Pond Access Area
Get directions for Kent Pond Shorefishing Platform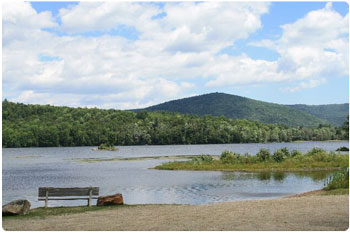 Kent Pond Access Area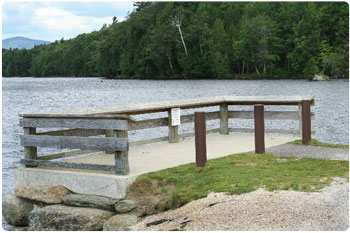 Kent Pond Shorefishing Platform located on the dam breast