"Connecting to Nature Book Club" to Hold First Meeting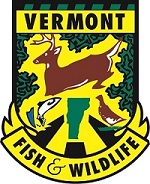 The Vermont Fish and Wildlife Department, in cooperation with the Vermont Land Ethic Partnership, is offering a new "Connecting to Nature Book Club" to encourage discussion about the many ways people who live in Vermont benefit from and interact with Vermont's bountiful natural resources.  
"Those of us who are fortunate to work with fish and wildlife resources every day want to help connect people with nature, and this is a great opportunity to get people with a diversity of backgrounds and life experiences to start conversations around inspiring books that focus on the intersection of humans and nature," said Vermont Fish and Wildlife's Education Manager Alison Thomas. 
The first book will be Braiding Sweetgrass by Robin Wall Kimmerer.  There will be three meetings total, and the first meeting is on Tuesday, March 24, from 6:30-8:30 p.m. at Zero Gravity Brewery, 716 Pine St, Burlington, VT 05401. 
This event is free, but there are limited spaces.  Register at: https://www.register-ed.com/events/view/157275, and contact Alison.Thomas@vermont.gov with questions.  
A land ethic shapes people's decisions and actions in ways that support the health of the land.  The Vermont Land Ethic Partnership is a network of multiple conservation organizations working to foster and explore an appreciation of nature, greater land stewardship and the development of a land ethic among all of us who enjoy Vermont.
For Immediate Release:  February 10, 2020
Media Contact:  Alison Thomas 802-371-9975