There's a lifetime of satisfaction to be found in the woods...it begins with Vermont Hunter Education.
Use the links below to find a course or seminar, replace your hunter ed card, learn how to become an instructor, and more.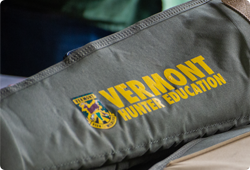 First-time hunters, bowhunters and trappers must successfully complete their respective course to purchase their first license. From traditional classroom courses to online courses, there is a course to fit your learning style.
---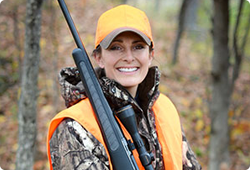 Our seminars are meant to expand upon the knowledge of hunters, trappers, anglers, outdoor enthusiasts, and anyone who wants more information about pertinent topics in Fish & Wildlife. Check out our seminar schedule to see what is being offered.
---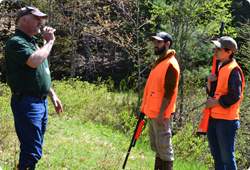 Vermont's Hunter Education Program is always looking for volunteer instructors to teach hunting, bowhunting or trapping education. Learn what it takes to become an instructor.
New Instructor Training
The Vermont Fish & Wildlife Department is hosting an instructor training course on Saturday, March 25th at South Burlington City Hall. Learn more about the training and prerequisites.
---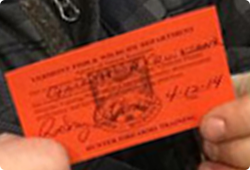 Lost your orange card? Search our database and print a new hunter education card.
---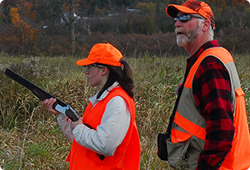 Get the answers to some of the most frequently asked questions about Hunter Ed.
---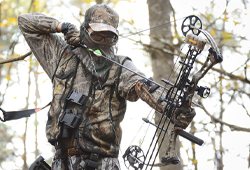 Here are some safety tips and information to learn more about being a well-rounded bowhunter.
---

Already an Instructor? Check out this page to schedule a class, find training aids and get exclusive deals for being a volunteer instructor.
---
Contact Us for More Information
Vermont Hunter Education Program
Email: HunterEducation@vermont.gov
Phone: 802-828-1193
Vermont Fish and Wildlife Department
1 National Life Drive, Dewey Building
Montpelier VT 05620-3208