Vermont's wildlife belongs to all of us, but 85 percent of the state is owned by you, the private landowner.
The future of Vermont's wildlife, and the ability of your neighbors to enjoy our wildlife, is in your hands.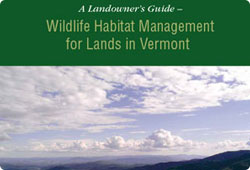 This manual provides useful information and guidance to landowners, foresters, wildlife biologists and others interested in managing land for the benefit of fish and wildlife.
---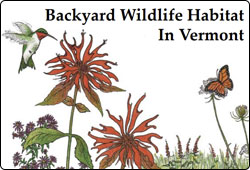 This booklet is written for those who would like to enjoy wildlife at home and features many ideas to successfully attract wildlife to Vermont backyards.
---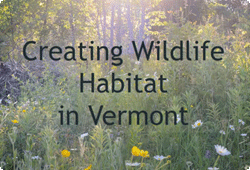 Presentation by Andrea Shortsleeves, habitat biologist for the department, on things you can do to improve forest health and wildlife habitat on your land.
---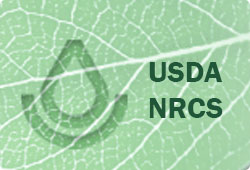 A program to help landowners manage their land for wildlife.
---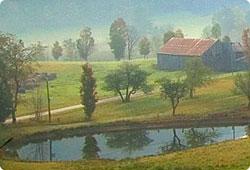 Find information on pond ecology, stocking ponds and sources of fish for private pond stocking.
---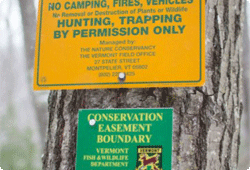 Your land is part of your legacy. Here is some help for planning what will happen to your property after you are gone.
---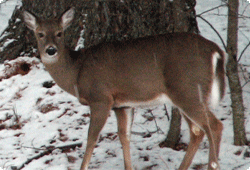 This site offers landowners and sportsmen a way to connect and develop a relationship to help manage deer densities, reduce property damage and improve habitat.
---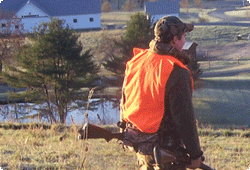 Vermont law provides a number of landowner protections that support your control of public use on your land.
---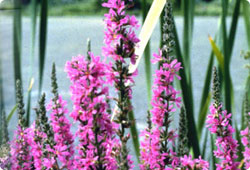 Learn what you can do to manage and protect your land and Vermont from harmful invasive species.
---