Most of these state-managed lands are open to hunting, fishing, and other forms of wildlife-based recreation.
---
Wildlife Management Area Closures as of September 13, 2023
The following Wildlife Management Areas (WMAs) are closed to automobile access due to the recent flooding:
Bald Hill WMA in Newark. The town of Newark is planning to replace the bridge on the road leading to the Bald Hill Pond Access Area and WMA. The road will be closed beyond the small bridge from September 18 to September 25.  The public will not have access to the F&W access area that area on Bald Hill WMA north of the fishing access. The town hopes to have the road open by September 26.  
Bill Sladyk WMA (located in Warren Gore, and Norton) is now mostly accessible to the public via the Hurricane Road until reaching the bridge washout at Ben Cole Camp on the North Road (there are road closure signs at the bridge washout). Access to the Holland Pond side of the WMA is open.
---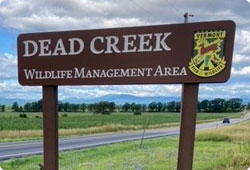 The Fish & Wildlife Department currently owns 105 Wildlife Management Areas totaling more than 130,000 acres throughout Vermont.
Find a Wildlife Management Area
---
Conservation Easements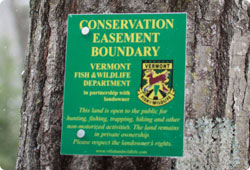 The Fish & Wildlife Department holds more than 50 easements, protecting more than 9,800 acres statewide. In most cases, these easements allow public access. However, these lands are still privately owned and though access is protected, the department does not maintain these lands in any formal way. Therefore parking and signage in many cases does not exist.
---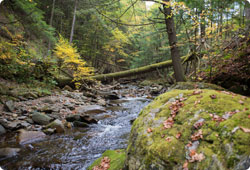 The Vermont Fish & Wildlife Department owns many miles and hundreds of acres of land along rivers and streams throughout Vermont known collectively as Streambank Management Areas. These lands provide public access to our waters for fishing, hunting, trapping, fish and wildlife viewing, photography and other fish and wildlife-based activities.
Find a Streambank Management Area
---
The Vermont Agency of Natural Resources manages more than 345,000 acres as wildlife management areas, state forests, and state parks. The Agency also holds easements on over 128,000 acres of conserved commercial forestlands that guarantee public access.
See also: