The department offers a variety of educational resources for children, formal and non-formal educators, and the general public.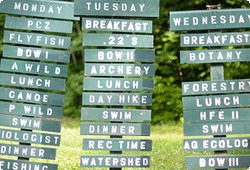 A residential camp offering week-long sessions during the summer for boys and girls ages 12-16. Campers will learn about wildlife and fisheries management, hunter education and firearms and bow training, archery, fishing techniques, aquatic ecology, camping, hiking, and outdoor survival and safety skills.
---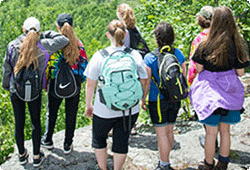 Teens ages 15-17 are invited to spend a weekend outdoors participating in outdoor recreation, learning about Vermont's natural resources, and getting hands-on experience in hunting, fishing, hiking, and more.
---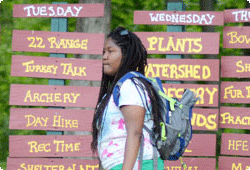 A special weekend at the Buck Lake Conservation Camp for students (grades 7-12) ready to explore, in depth, Vermont's natural resources.
---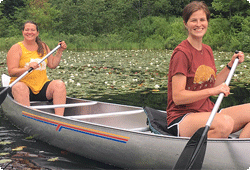 PART I - A one-week course held in July for formal and non-formal educators interested in integrating environmental topics into their curriculum. Three graduate credits available.
PART II - This three-day residential course held in June builds off the concepts introduced in PART I week-long course. Must take Part I before taking Part II
---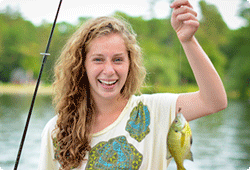 Hands-on education activities that features fishing techniques, tackle craft, ethics, ecology, and fisheries management. This is an excellent program for educators, both formal and non-formal. Volunteer Instructors receive materials free by attending an instructor training workshop.
---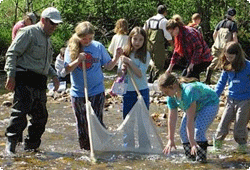 Bring the science of Vermont's aquatic ecosystems into your classroom. Students learn about early trout development and anatomy, habitat, water chemistry, life cycles and much more.
---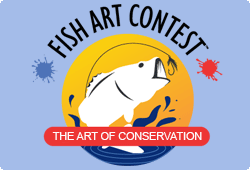 Students participating in the Fish Art Contest explore and learn about Vermont's fish species, using art, science, and creative writing to connect with the outdoors.
---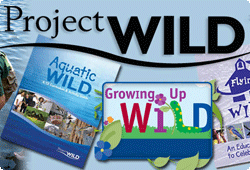 Training workshops are available for four different curriculum guides – Project WILD, Aquatic WILD, Growing Up WILD and Flying WILD.
---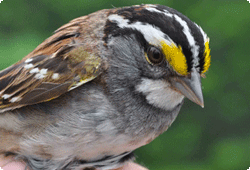 Over the past several years, hundreds of students have participated in hands-on bird banding and bird lessons, learning about biological sampling techniques, migratory birds, and more. We are excited to offer this series of lessons online for educators across Vermont.
---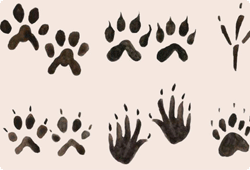 Designed for kindergarten through eighth grade youth across Vermont, this program allows students to get outside and explore the Vermont landscape in a unique way.
---
Furbearer Kits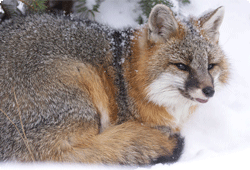 A hands-on kit for teachers to borrow to educate students about Vermont's furbearing animals, such as mink, beaver, fisher, and red fox. Each kit includes pelts, skulls, track sets, scat sets, track field guides, and a book of activities for use in the classroom. Reserve a kit by calling 802-828-1000 or emailing the department.
---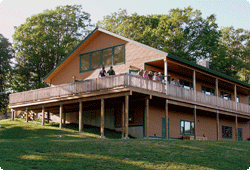 The Education Center at Kehoe provides opportunities for natural resource education, outdoor recreation, and a meeting space for the Green Mountain Conservation Camp program, Fish & Wildlife Department, and the local community.
---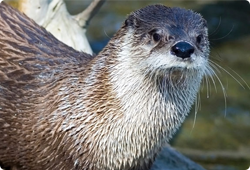 Here is your online source for biological details, management efforts and fun facts for many of Vermont's animals.
---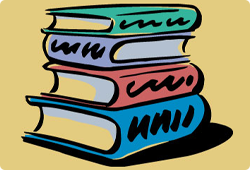 A comprehensive collection of the department's publications, including factsheets, management reports and documents, and newsletters.
---