Vermont Fish & Wildlife is pleased to team up with Wildlife Forever to bring the national Fish Art Contest to Vermont! Fish Art Contest uses art, science, and creative writing to foster connections to the outdoors and inspire the next generation of stewards. While participating students will explore and learn about Vermont's fish species and some of the challenges they face.
How to Participate
The contest is open to grades K-12 (5-18 years). Students will select a fish species to research, create an illustration of the species and write a one-page creative writing essay. 
Winners are awarded in four age categories: kindergarten-3rd grade, 4th-6th grade, 7th-9th grade, and 10th-12th grade. (Essays are not required for kindergarten-3rd grade students.) 
Vermont entries must feature a fish species that occurs in Vermont. Use the resource HERE to select a species.
2023 Fish Art Contest Winners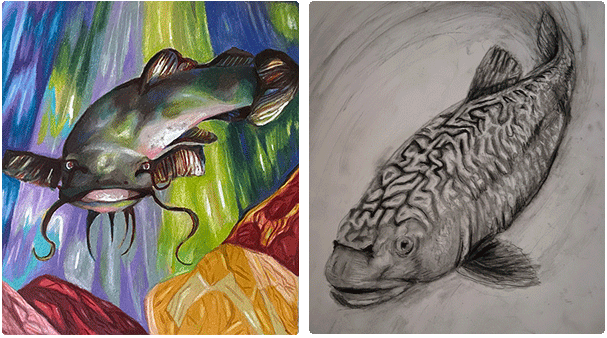 Grades: K-3 
1st: Lyra Heft: pumpkinseed
2nd: Raine Chaleff: northern pike
3rd: Dorothy Krahn: smallmouth bass
Grades 4-6:
1st: Victor Stahler: pickerel
2nd: Emelia Brothers: walleye
3rd: Siler Russ: mottled sculpin
Grades: 7-9
1st: Hannah White: brown bullhead
2nd: Alexander Webber: northern pearl dace
3rd: Elizabeth Palfalv: slimy sculpin
Grades: 10-12
1st: Sloane Urette: eastern brook trout 
Expand Your Learning Opportunities
The Fish Art Contest is a perfect stepping-stone to participating in our Let's Go Fishing Program. If you are an educator and wish to augment your students' learning, we encourage you to become a certified Let's Go Fishing Instructor. It's a great resource for bringing aquatic education into the classroom. 
---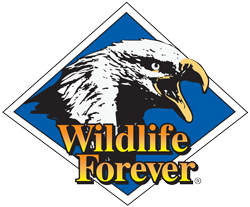 Thanks to our partner Wildlife Forever (www.wildlifeforever.org/)