Vermont offers some of the best upland game bird hunting in New England, particularly in the Northeast Kingdom.
| Seasons | Dates | Bag Limit |
| --- | --- | --- |
| Ruffed Grouse | Last Saturday in September to December 31 | 4 daily; 8 possession |
Ruffed Grouse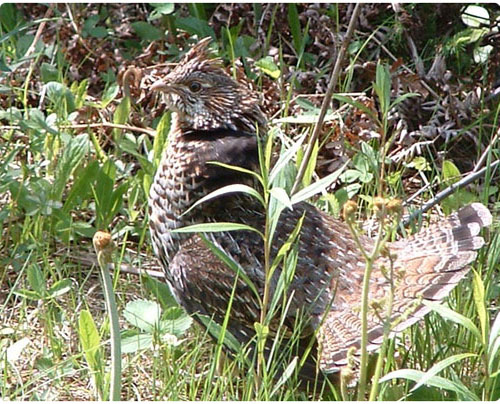 Ruffed grouse (aka partridge) are the king of game birds, and Vermont is one of their last strongholds in the Northeast.
Tips & Techniques
Check out overgrown apple orchards, abandoned hillside farm and fields, and regenerating clear cuts, particularly with aspen and birch. In the early season, try hunting near streams and swamps.
Although found statewide, the Northeast Kingdom generally offers the best grouse hunting in the state and some of the best hunting anywhere in the Northeast. Several Wildlife Management Areas (WMAs) are managed for grouse.
See also: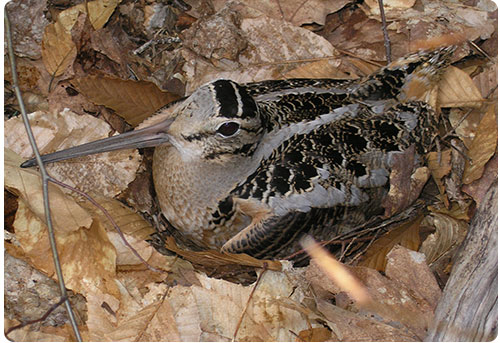 Woodcock
Hunters live and die for the strong cold fronts that push these upland sandpipers down from Canada. Until then, local birds provide some hunting but the best shooting typically occurs from mid-to late October.
Tips & Techniques:
Woodcock are frequently found in the same places you find grouse. They feed primarily on worms, and they favor areas with moist, rich soils that are covered with dense stands of woody shrubs and sapling-stage hardwoods. Look for alder swales, regenerating clear cuts, and abandoned pastures covered with thickets of dogwood, sumac, birch and aspen. The best hunting is generally in the Champlain Valley and Northeast Kingdom.
Don't forget:
See also:
Other Upland Game Birds
Small numbers of ringneck pheasant occur in the Champlain Valley. Some are wild, most are the results of private stocking. Bobwhite quail and chukar partridge are practically non-existent except by private stocking.
Seasons: Game Bird Hunting