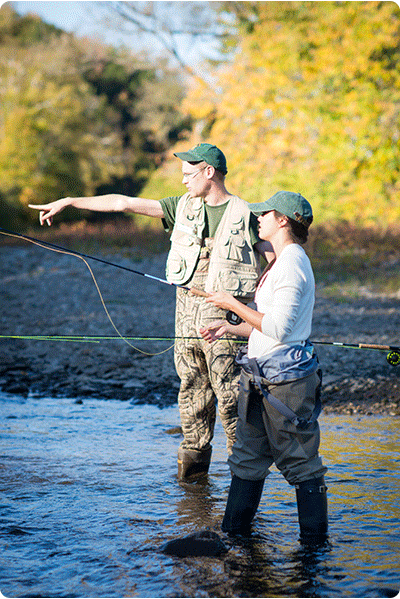 These FREE clinics are open to people of all ages and levels of experience, including those who are completely new to fishing. Face coverings and social distancing are required. Participants should also dress for the weather.
Introduction to Bullhead Fishing
Check out this series of introductory bullhead fishing clinics. Each program will explore different fishing styles used to target bullhead, which are found in many of the shallower lakes, ponds and rivers of Vermont. 
Brown Bullhead, like other species in the catfish family are nocturnal bottom feeders, so the programs will take place in the evening. Equipment will be provided, but participants are encouraged to bring their own rods, flashlight or headlamp.  
Pre-registration is required. Space is limited to 25 and seminars fill up quickly, so sign up early.  
Date: Thursday, May 6, 2021 -  Macs Bend, Missisquoi Wildlife Refuge | Start time 5:30pm
Date: Friday, May 7, 2021 - Dead Creek WMA, Panton VT | Start time 6:30pm
---
Introduction to Fishing
Join Fish & Wildlife Let's Go Fishing program staff on a fishing adventure! The program includes aquatic ecology, fisheries management, regulations, equipment, and of course hands-on fishing. This is a perfect opportunity for someone that is new to fishing, or looking to build up there skills!
Date: Tuesday May 25, 2021 -  Intervale Center, Burlington | 5:00 pm - 8:00 pm