Fisheries biologists may tag and release certain fish species collected during fish population surveys or research projects.
Currently, department fisheries biologists are tagging Lake Champlain trout and salmon with individually numbered plastic anchor tags.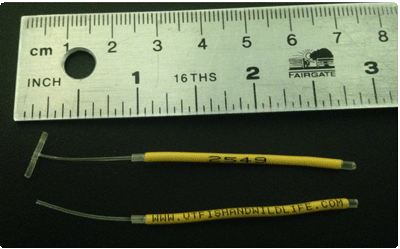 Recaptures of tagged fish contribute to our scientific knowledge of the species, providing information such as fish movements, growth, and survival.
Anglers who catch a tagged fish are encouraged to report information on their catch to the department. By submitting a tagged fish report, you will receive information about when the fish was tagged.