The department's fish hatcheries raise and release more than a million fish each year to restore fish populations and enhance angling opportunities.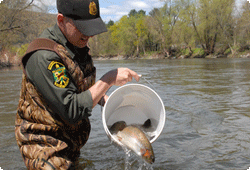 Whether you're looking to catch a beautiful "Trophy Trout" on the Winooski River or cast for brookies in a stocked stream near you, this year's stocking schedule will not let you down.
Click here for the list of private hatcheries for stocking private ponds
---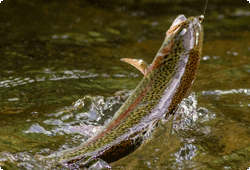 There are 9 river sections and 36 lakes and ponds across the state that are stocked with two-year old trout, some of which exceed 18 inches in length offering exciting fishing opportunities for anglers of all ages and skill levels.
---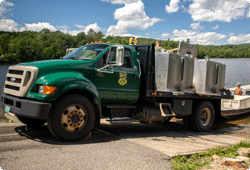 Vermont's fish hatcheries are a great place to visit to see fish and learn about the different species raised for stocking
---