Bordered on the west by renowned Lake Champlain and on the east by the magnificent Connecticut River – with over 800 lakes and ponds and 7,000 miles of rivers and streams in between -- Vermont is chock-full of world-class fishing opportunities for anglers of all ages, abilities and interests.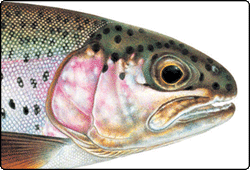 Vermont is home to more than 90 species of fish, including a variety of cold and warm water species that are abundant throughout the state and create exceptional angling opportunities. Here's a good place to learn where the fish are and how to catch them.
---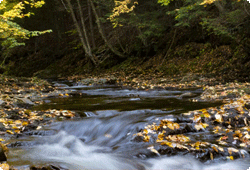 The Vermont Fish &Wildlife Department owns many miles and hundreds of acres of land along rivers and streams throughout Vermont known collectively as Streambank Management Areas. These lands provide public access to our waters for fishing other fish and wildlife-based activities.
---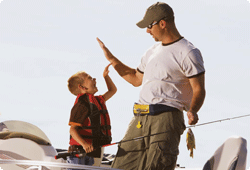 Vermont has family-friendly fishing locations across the state where kids can take their parents fishing and have an excellent chance of catching fish using simple techniques. All the destinations provide opportunities to fish from shore and, at some, you can rent a boat or launch your own.
---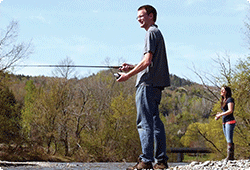 You don't have to go far to find great fishing in Chittenden County. Lake Champlain, Winooski, and Lamoille rivers -- and many other ponds and streams in the county -- offer fun and exciting angling opportunities.
---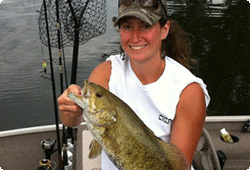 Vermont's Lake Champlain is consistently recognized as a top bass destination in the country and while bass fishing is great during the whole season, truly exceptional Champlain bass fishing occurs in the early spring.
---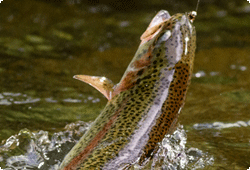 There are 9 river sections and 36 lakes and ponds across Vermont stocked with two-year old trout, some of which exceed 18 inches in length offering exciting fishing opportunities for anglers of all ages and skill levels.
---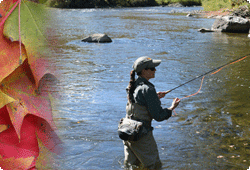 With the onset of fall and cooling water temperatures, fish begin to feed heavily in advance of winter, providing some of the best fishing of the year throughout Vermont.
---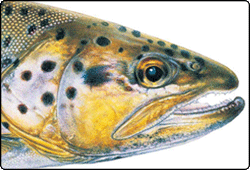 If you're not fishing during the open season for trout (2nd Sat. in April – Oct. 31), there are still several stream sections open year-round for catch & release trout fishing
---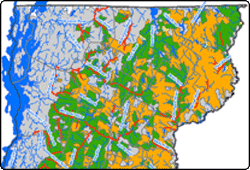 Check out this map showing the rivers and streams where you will find wild brook trout, mixed species of wild trout and those waters where trout are stocked.
---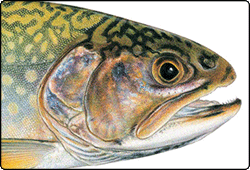 Wild, self-sustaining populations of brook trout are found in nearly every small, cold stream across the state. Here are some resources to help you find these hidden treasures.
---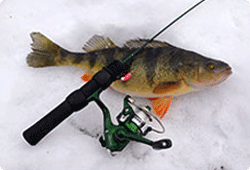 Ice fishing is a fun and inexpensive way to get outdoors and beat the winter doldrums, and Vermont offers some of the greatest variety of top-notch freshwater ice fishing in New England.
---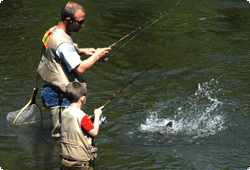 This guide, developed by our fisheries biologists, will help you learn what fish to target as well as where, when and how to enjoy fishing in Vermont.
---