With the onset of fall and cooling water temperatures, fish begin to feed heavily in advance of winter, providing some of the best fishing of the year throughout Vermont.
Fish Are More Active
From cold water species like trout and salmon, to warm water species such as largemouth and smallmouth bass, northern pike, yellow perch and walleye, Vermont's array of fish species become more active during the fall as they feed to boost their reserves of essential nutrients to sustain themselves during the winter.
Fewer Anglers On the Water
In addition to the rise in fish feeding activity, the fall season also means a decrease in angling pressure and less boat traffic on Vermont's lakes and ponds. Many anglers have already put their rods away for the year and you'll likely have your favorite fishing holes all to yourself.
Add in the incredible views of Vermont's renowned foliage and the fall becomes an amazing time of year to be on the water.
Consider the following fishing opportunities, locations and tactics for hot fall fishing action:
Northern Vermont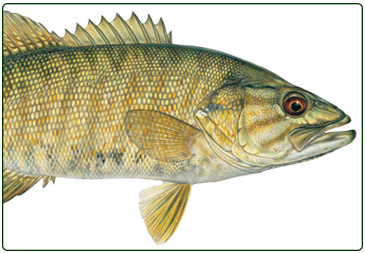 Smallmouth Bass, Northern Lake Champlain – Target smallmouth on rocky points and shorelines with scattered vegetation in 2 to 15 feet of water around the areas of North Hero, Alburg, Isle Lamotte, West Swanton and St. Albans. Moving baits such as spinnerbaits, stickbaits and top-water lures can be very productive, as can finesse presentations such as drop-shotting plastics or dragging jigs on the bottom.
---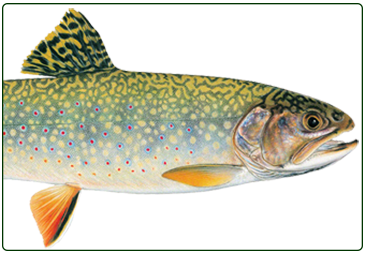 Brook Trout, Job's Pond – Job's Pond is home to some of the largest brook trout in Vermont and they can be caught by casting or trolling streamer flies, spoons or spinners in less than 10 feet of water. Anglers should note the special size and harvest restrictions for Job's Pond.
---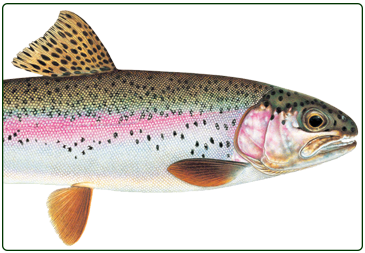 Rainbow and Brown Trout, Passumpsic River – Try targeting browns and rainbows with spoons, spinners or stickbaits below any of the seven hydropower dams on the river. Deep, slow pools can also be productive. The Passumpsic is home to some true trophies, including stocked trout.
---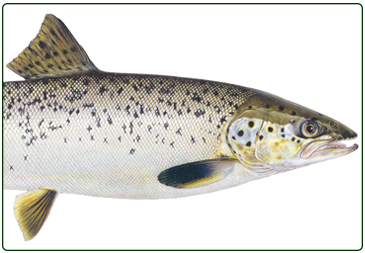 Landlocked Atlantic Salmon, Clyde River – The Clyde River hosts a fall spawning run of landlocked Atlantic salmon from Lake Memphremagog. Try fishing from the Clyde Street bridge upstream to the Great Bay Hydro Station. Streamers or small nymphs can trick some of the wiser fish in this stretch. Beginning September 1 and extending through the end of trout season (October 31st), the use of live bait is prohibited and all salmon must be released.
---
Central Vermont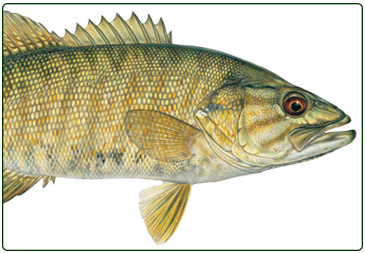 Smallmouth Bass, Lake Fairlee, Lake Morey, Hall's Lake, Waterbury Reservoir, Wrightsville Reservoir and Nelson Pond – Aggressive, feeding smallmouths can be caught using spinnerbaits, stickbaits, crankbaits and top-water plugs. Smallies can also be caught with finesse presentations such as drop-shotting plastics or dragging jigs on the bottom.
---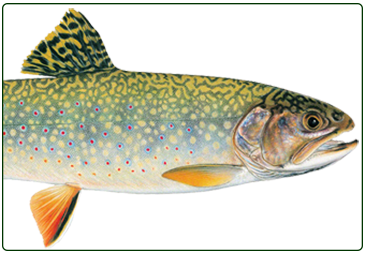 Brook Trout – The Central Vermont area features countless tributaries above 1,000 feet in elevation which are home to healthy populations of vibrantly-colored native brook trout that can be a blast to pursue and delicious on the table for those who wish to keep them.
---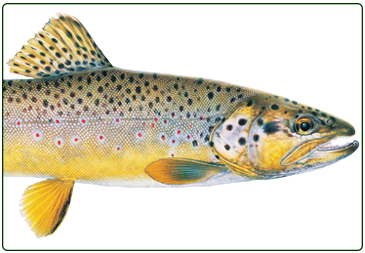 Rainbow and Brown Trout, Lake Fairlee, Miller Pond, Peacham Pond and Nelson Pond – Try fishing for rainbow and brown trout by slowly trolling a spoon or spinner 10 to 15 feet below the water's surface.
---
Southern Vermont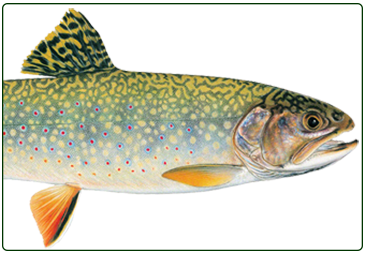 Brook and Brown Trout, Battenkill River and larger tributaries including West and East Branches, Roaring Branch and Green River – Due to significant cold groundwater input, these streams hold up well despite in dry summers and offer great fishing opportunities for brook and brown trout through the fall. A range of fly fishing and spin casting tactics can be effective.
---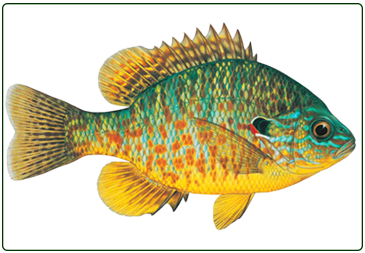 Bass and Panfish, Connecticut River (including setbacks), Gale Meadows Pond, Lake Raponda, the Plymouth Lakes, Lowell Lake and Lake Sadawga – A mix of artificial lures and live bait presentations can trick both bass and panfish throughout these waterbodies. Grubs, spinners, bottom jigs, drop-shot rigs and a standard worm and bobber setup can all be effective. Use smaller offerings for panfish, and experiment with both smaller and bigger selections for bass.
---
See also: