Deer Ages Available on F&W Website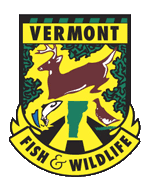 Hunters who provided the Vermont Fish & Wildlife Department with a tooth from their deer last year can now find out how old their deer was by visiting the department's website, www.vtfishandwildlife.com. 
Hunters submitted 2,808 teeth from the bucks they took during the November rifle deer season.   Combined with the 1,207 deer examined by biologists at reporting stations during the youth and rifle seasons, biologists were able to get accurate ages for 4,015 deer.
"We are thankful to the thousands of hunters who were willing to support our deer management efforts by bringing their deer to a biological reporting station or providing us with a tooth from their deer," said Deer Project Leader Nick Fortin.   "We are also grateful to the reporting stations that helped collect teeth from the deer they reported.  This effort would not have been as successful without their assistance."
If a hunter's deer was three years old or older and it wasn't examined by a biologist at a reporting station, Fish & Wildlife would like a picture of its antlers.  To help, hunters can send a picture (or two) to AntlerPics@vermont.gov.  Pictures should clearly show all antler points.  Please include your name and Conservation ID, or other identifying information in the email.