Fall Foods Abundant for Wildlife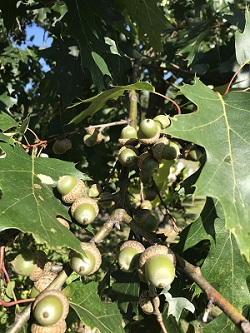 Vermont Fish and Wildlife is reporting that several important fall foods for wildlife are abundant this year. 
Fish and Wildlife staff survey mast stands around the state each fall season, and last year they documented that many important berry and nut species were lacking which helped cause, among other things, a dramatic crash in the gray squirrel population.
"Results for this year are markedly different, with most species of nuts and berries available to wildlife and some, such as acorns, apples, choke cherries, and mountain ash berries being very abundant," said State Wildlife Biologist Forrest Hammond. 
"The official counts on beechnuts have not come in yet, but anecdotal reports from our foresters and biologists show they are finding high numbers of beechnuts as well."
For Immediate Release:  October 2, 2019
Media Contacts:  Forrest Hammond 802-289-0626; Mark Scott 802-777-4217