F&W Hosted Food Plot Seminar to be Held June 8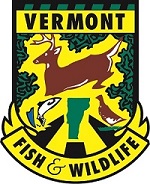 The Vermont Fish & Wildlife Department is hosting a seminar to help landowners learn how to create effective food plots for deer and other wildlife from 9:00 a.m. to 1:00 p.m. on Saturday, June 8 off Ballardine Road in Orange Vermont. 
Mark Scott, director of wildlife with Fish & Wildlife, and Michael Farnham, owner of More Wildlife, a company that specializes in food plots will instruct in the seminar.  Topics will include soil sampling, preparing the soil, seeding, fertilizing, and proven tips on creating a successful food plot.  The seminar will conclude with a tutorial on the placement of trail cameras to help monitor wildlife use.
"Planting a food plot may sound easy, but there are several important steps in being successful," said John Pellegrini, Training Coordinator for Fish & Wildlife's Hunter Education Program.  "What may seem like a simple thing, such as   having a soil sample done, will pay huge dividends in your success."
Participants should come dressed for the weather and bring bug and tick repellant.  There will be a walking tour of existing food plots.  Participants who need assistance getting to the location of the plots will be provided transportation. 
You must register online for this seminar and can do so at this link:  https://www.register-ed.com/events/view/138511
For Immediate Release:  May 16, 2019
Media Contacts:  Mark Scott 802-777-4217; John Pellegrini 802-793-1894;