F&W to Host Deer Processing Seminar Oct. 27 in Rutland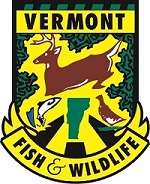 Learn how to process your deer for your grill or freezer on Sunday, October 27 in Rutland.  Vermont State Game Wardens Abigail Serra and Jeffrey Whipple will conduct a free, hands-on seminar on deer processing from 10:00 a.m. to 4:00 p.m. at the Vermont Fish & Wildlife office, 271 N. Main Street #215. 
The wardens will show how to process a deer they will bring with them, and each participant will be able to cut up part of the deer and take home some deer meat.  There is only room for 18 participants, so sign up now on Vermont Fish and Wildlife's website at this link:  https://www.register-ed.com/events/view/150622.
For Immediate Release: October 9, 2019
Media Contact:  Nicole Meier 802-828-1193