Intro to Canoe, Kayak Fishing at Waterbury Center Oct. 5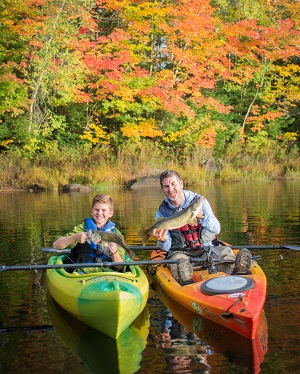 The Vermont Fish & Wildlife Department will present an Intro to Canoe and Kayak Fishing seminar at Waterbury Center State Park at 4:00 p.m. on Friday, October 5. 
"This program is perfect for the avid paddler looking to do a little more on the water," said Corey Hart, an education specialist with the department.  "Instructors will cover fishing regulations, casting, ecology and more before going fishing on Waterbury Reservoir as a group."
The seminar is free but there will be a State Park day-use fee of $4.
Fishing equipment will be provided but participants need to bring their own canoe or kayak and personal flotation device.  Paddling experience is required. 
Registration is limited on a first-come-first serve basis.  To register email letsgofishing@vermont.gov or call 802-265-2279.
For Immediate Release:  September 19, 2018
Media Contact:  Corey Hart 802-505-5562; Alison Thomas 802-371-9975