Montpelier Community Wild Game Tasting, Oct. 16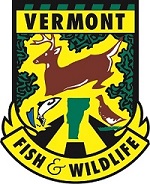 Deer are one of the best known and most important species of wildlife in Vermont.  However, they also must be managed in order to prevent damage to habitats and other wildlife.  This can be a problem, particularly in some urban and suburban parts of the state.
The Fish & Wildlife Department, the Vermont Bowhunters Association and Montpelier residents concerned with deer management in their city will be hosting a free Community Wild Game Tasting evening on Wednesday, October 16 in downtown Montpelier at The Garage Cultural Center, 58 State Street from 5:30 – 7:30 p.m.
This local, free event will provide a chance for anyone who has ever wanted to try some wild venison, moose or bear and would like to learn about hunting and deer management.
"I am encouraging anyone who's in Montpelier that evening to stop by and see us," said Fish & Wildlife Commissioner Louis Porter.   "Thanks to the generosity of the Vermont Bow Hunters Association, plenty of wild game will be available for the tasting and people will be encouraged to bring home free samples."
"We are hoping Montpelier residents will show up to experience how fantastic wild game tastes," said Mark Scott, Vermont's wildlife director.  "We're trying this community event in Montpelier as our effort to continue to work with the city's citizens concerned about too many deer in their back yards.  Maybe this step will help us all work together to solve the problem and at the same time, introduce people to healthy local food."
In addition to game, some Montpelier residents who are helping with the event will bring some non-meat food items.
"Wildlife management isn't just a consideration for hunters.  It is an important issue for everyone who has interest in the environment," said Joslyn Wilschek, a Montpelier gardener who is helping to organize the event.
Vermont's Agency of Agriculture is also pitching in by providing Vermont cheese and other products.
"I am excited to see this local community event," says Anson Tebbetts, Secretary of the Vermont Agency of Agriculture, Food and Markets.  "We're happy to help by providing some Vermont dairy products."
Anyone is welcome to stop at any time during 5:30 – 7:30 for the free food.
For Immediate Release:  October 7, 2019
Media Contacts:  Louis Porter 802-828-1454