Public Hearing on Proposed Furbearer Regulation Changes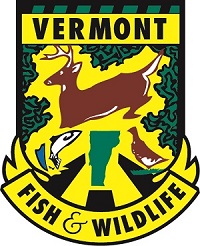 The Vermont Fish & Wildlife Board will hold a public hearing about proposed changes mandated by legislature to the existing regulation on hunting and trapping of furbearers on Tuesday, January 8, 2019 at 6:30 p.m. in Whitcomb JR-SR High School, 273 Pleasant Street, Bethel, VT.
The proposed changes would apply to persons who trap nuisance furbearers or rabbits for compensation.  The changes would require these people to visit traps within a timely manner, label their traps, use approved traps, and submit the carcasses of certain species, as well as a biological trapping survey report to the Fish & Wildlife Department.  These trappers are prohibited from using poison to take furbearers.
The proposed rule changes would increase accountability for those individuals or commercial entities trapping furbearers or rabbits in defense of property for compensation.  The proposed rule changes maintain enough flexibility for individuals, landowners and municipalities to successfully address nuisance problems, while prohibiting unsuitable or inappropriate actions. 
The proposed regulation changes can be viewed on the Vermont Fish & Wildlife Department website (www.vtfishandwildlife.com).  Comments may be emailed to ANR.FWPublicComment@vermont.gov  The public comment period ends January 15, 2019.
For Immediate Release:  December 12, 2018
Media Contact:  Louis Porter 802-828-1454; Kim Royar 802-747-8412