Public Hearings on Fishing Regulation Changes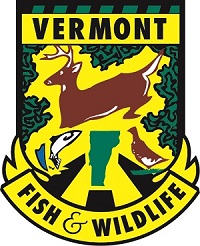 MONTPELIER, Vt.  – The Vermont Fish & Wildlife Board will hold five public hearings in January on proposed changes to fishing regulations. 
Proposed changes in the baitfish regulation would simplify some parts of it and establish it as separate from the general regulation on fishing. 
Jobs Pond in Westmore and Martins Pond in Peacham would be added to the list of waters with a two-trout daily limit.  A section of the Lamoille River downstream of Johnson with a two-trout daily limit and 16-inch minimum length would be returned to the general fishing regulations. 
 Public hearings begin at 6:00 p.m. as follows:
January 7 – St. Albans Education Center, 169 South Main St., St. Albans, VT 05478
January 9 – Brattleboro Union High School, 131 Fairground Road, Brattleboro, VT 05301
January 14 – Rutland High School, 22 Stratton Road, Rutland, VT 05701
January 15 – Lake Region Union High School, 317 Lake Region Road, Orleans, VT 05860
January 16 – Montpelier High School, 5 High School Drive, Montpelier, VT 05602
The proposed changes may be seen on the Vermont Fish & Wildlife Department website with this link: https://vtfishandwildlife.com/about-us/fish-and-wildlife-board/board-rules, and comments may be emailed by January 24, to ANR.FWPublicComment@vermont.gov.
For Immediate Release:  December 11, 2018
Media Contact:  Adam Miller 802-777-2852, Shawn Good 802-786-3879, Bernie Pientka 802-879-5698