Roxbury Fish Hatchery Reconstruction to Begin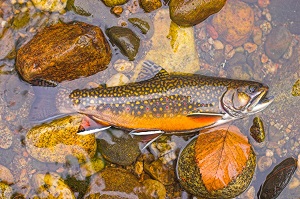 ROXBURY, Vt. – Vermont's Roxbury Fish Hatchery, severely damaged by flooding from Tropical Storm Irene, will be reconstructed beginning with a groundbreaking ceremony in Roxbury to be held at 9:45 a.m. on Wednesday, October 24. 
First built in 1891, the Roxbury Fish Hatchery is Vermont's oldest state fish culture station with an excellent source of ground water enabling it to produce large quantities of healthy trout to be stocked throughout Vermont. 
Governor Phil Scott, Fish & Wildlife Commissioner Louis Porter, legislators and Vermont Fish & Wildlife staff will meet at the hatchery on the 24th to initiate the reconstruction process which is expected to be completed in spring of 2020.
Located eight miles south of Northfield on Route 12A and nestled in the valley of the Third Branch of the White River, the Roxbury Fish Hatchery is on the National Register of Historic Sites. 
The facility normally produces two-year old "trophy brook trout" and more than 5,000 brook trout annually for the Fish & Wildlife Department's Children's Fishing Program which helps kids learn how to fish.   
For Immediate Release:  October 15, 2018
Media Contacts:  Jeremy Whalen 802-485-7568