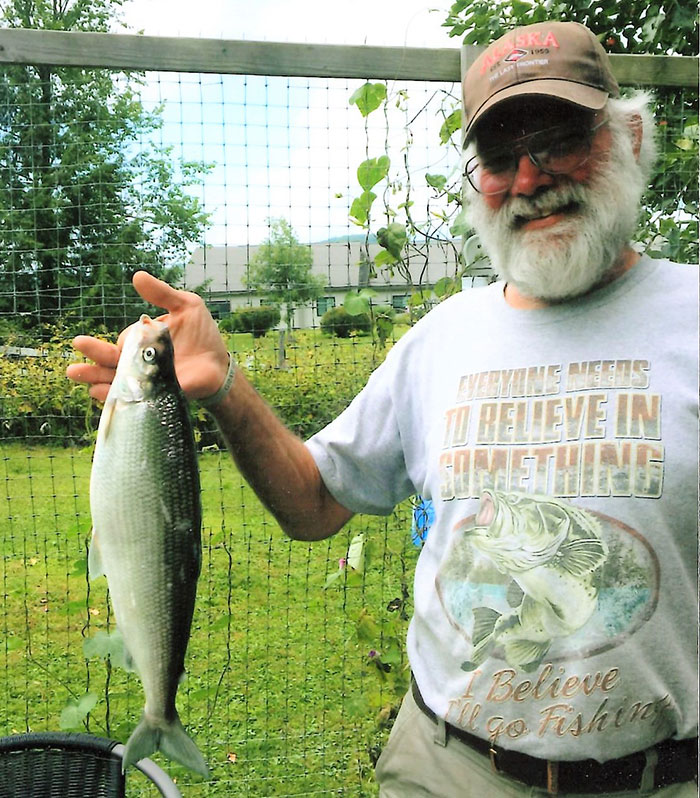 Vermont Fish & Wildlife today announced that two fish caught in 2018 have been certified as new state records.
In April, Burlington angler Mike Elwood landed a new Vermont record redhorse sucker while fishing on the Winooski River in Colchester. The sucker, landed on a live night crawler, weighed 10.8 pounds and measured 29 ½ inches long with an 18 ¼ -inch girth.
In August, Alan Franchot of Richmond caught a record cisco, also known as a lake herring, while trolling on Lake Champlain. Weighing 2.87 pounds, the cisco was only the third of its species to be entered into the Vermont Record Fish Program since records started being kept by the Vermont Fish & Wildlife Department 50 years ago in 1969.
"It is exciting that we're seeing more Vermont anglers fish outside of the box, as I like to call it, by taking advantage of many of the overlooked fishing opportunities we have in our state," said Shawn Good, fisheries biologist with Vermont Fish & Wildlife. "What's even more astounding is that in catching these record fish, both Mike and Alan broke their own state records for these species set in 2017."
"Vermont has an abundance of waters with a wide diversity of fish species that can be targeted and caught by hook-and-line, which speaks to both the variety and quality of sport fishing opportunities supported by healthy waters and good aquatic habitat," said Good.
"While fishing remains excellent for more traditional species such as bass, trout, salmon, pike, and others, there are so many other species out there that can provide amazing action with real trophy potential. Fish like bowfin, drum, gar, fallfish, suckers -- the opportunities are endless," said Good. "Catches like Mike's redhorse sucker and Alan's cisco just reinforce the notion that Vermont anglers are expanding their fishing pursuits and having a great time while doing it."
With spring just around the corner, be sure to visit vtfishandwildlife.com to buy your fishing license and get in on the exciting action!