Underhill Bear Incident Underscores Importance of Not Attracting Bears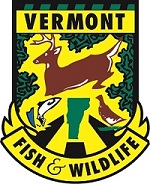 The Vermont Fish & Wildlife Department is reminding people that it is very important to avoid attracting bears by leaving any type of food sources outside.  A bear that broke into a residence in Underhill last weekend and ransacked the kitchen was euthanized due to concern for public safety.
"A bear that learns to obtain food from human sources will quickly lose its fear of people, and it becomes a potential threat to human safety," said Chief Game Warden Colonel Jason Batchelder. 
"The bear in Underhill came into the house twice through screened windows during the night.  It opened the fridge, ate cheese, grapes, maple syrup, and bread -- and it returned a third time in the morning before leaving." 
"That afternoon the bear returned again while the homeowners were outside, and the bear was euthanized by wardens due to its extreme behavior," added Batchelder.  
He added that although there were no attractants for a bear such as birdfeeders, trash cans, chicken coops, beehives, or pet food left outside this house, the bear very likely had previously found food near other homes. 
Fish & Wildlife is asking the public to report all bear conflicts to the department's website at https://vtfishandwildlife.com/learn-more/living-with-wildlife/living-wit...
For Immediate Release:  July 22, 2019
Media Contacts:  Col. Jason Batchelder 802-828-1529; Forrest Hammond 802-289-0626