West Burke Man Arrested for Deer Poaching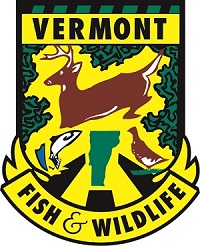 WEST BURKE, Vt. – A West Burke man was arrested on October 25 in an alleged deer poaching incident. Timothy Roberts, 60, was charged with four counts, including taking big game out of season, possessing big game illegally, failure to tag, and trespass by motor vehicle. 
On October 14, the district game warden received a tip from a member of the public that a man was searching a field with a flashlight, after which he drove across the field and loaded a deer into the bed of a pickup truck.  The caller was able to give a detailed description of the vehicle, which helped lead to Roberts' arrest. 
Roberts has multiple felony convictions dating back to 1995, including several instances of domestic and aggravated assault, fraud, and obstruction of justice.  He has served several years in prison and is currently on probation. 
If convicted of these latest charges, Roberts faces up to $2,424 in fines and up to 60 days in jail and may be ordered to pay restitution of up to $2,000. He also stands to lose his privilege to hunt, fish, and trap in Vermont and 46 other states for three years. The crossbow and deer were seized as evidence.
"We always appreciate tips from the public to help stop poaching activity in Vermont," said Col. Jason Batchelder.  "The vast majority of hunters display respect for the law and for wildlife, and law-abiding hunters are one of our best sources for information leading to the arrest of poachers."
People can contact a warden if they suspect a fish or wildlife crime has taken place by calling Vermont State Police dispatch or by contacting Operation Game Thief at 1-800-75ALERT (1-800-752-5378).   The toll-free hotline is available 24 hours a day, seven days a week, 365 days a year to report violations.  Rewards are paid for information leading to arrests. 
For Immediate Release:  November 8, 2018
Media Contacts:  Col. Jason Batchelder 802-828-1529