Public Comment Extended on Conserved Lands in NEK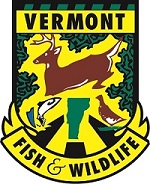 The Vermont departments of Fish and Wildlife, and Forests, Parks, and Recreation are extending the public comment period on future management and use of a group of conserved lands in Vermont's Northeast Kingdom until December 15. 
Future planning is under review for how the Bill Sladyk Wildlife Management Area, Black Turn Brook State Forest and Averill Mountain Wildlife Management Area, primarily in the towns of Norton and Holland, may best be used for sustainable forestry, fish and wildlife habitat and outdoor activities.
"These lands occupy a special place in Vermont, with vast areas of both softwood and hardwood forest, numerous ponds and streams, and many opportunities for remote experiences," said Doug Morin, a biologist for the Vermont Fish and Wildlife Department.  "Large areas of interconnected conserved lands with healthy forests and waters such as these are essential in Vermont.  They form the foundation of the state's working landscape, providing areas for outdoor activities, such as hunting, fishing, trapping and wildlife watching, as well as supporting forestry and habitat management." 
The draft plan may be viewed here:  https://vtfishandwildlife.com/BMU-draft-plan .
The public may also submit comments in writing until December 15, 2019.  For more information on the planning process, or to submit a comment, please contact Doug Morin at doug.morin@vermont.gov.
For Immediate Release:  November 14, 2019
Media Contact:  Doug Morin, 802-793-3837; John Austin 802-371-9895