Follow these steps to access information about Vermont's Natural Heritage using Vermont Agency of Natural Resources Atlas.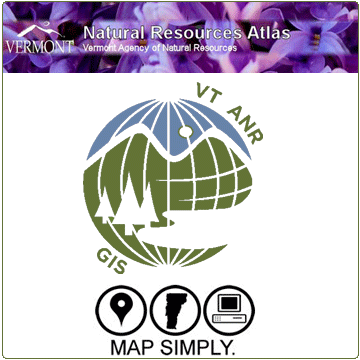 1. Open the ANR Atlas: http://anrmaps.vermont.gov/websites/anra5/
2. Click on the blue Quick Tools button

3. Zoom in or out to the area you are interested in.

4. Click on the Layers button on the bottom left.

5. In the menu on the left, expand the "Fish and Wildlife" layer and check the boxes for:
Significant Natural Communities

Rare, Threatened, Endangered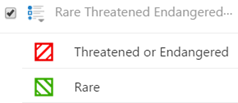 If you are looking at state land, check the box for:
Natural Communities on ANR Lands

You can also find out what uncommon species and natural communities are mapped by checking:
Uncommon Species and Other Features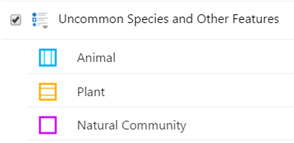 6. If significant natural communities or rare or uncommon species are mapped on the site, you'll see something like this: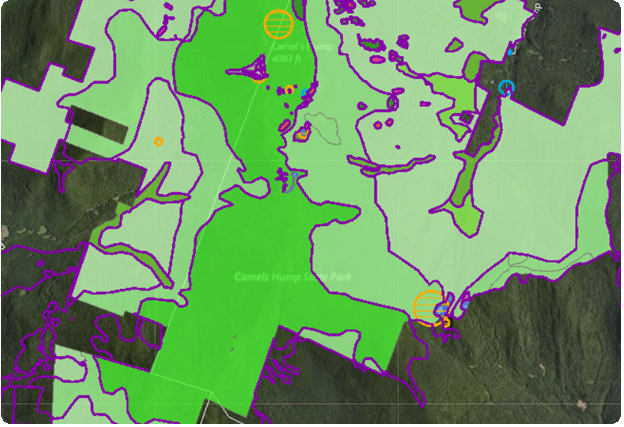 By clicking on something that is mapped, the atlas will tell you what is there. For example: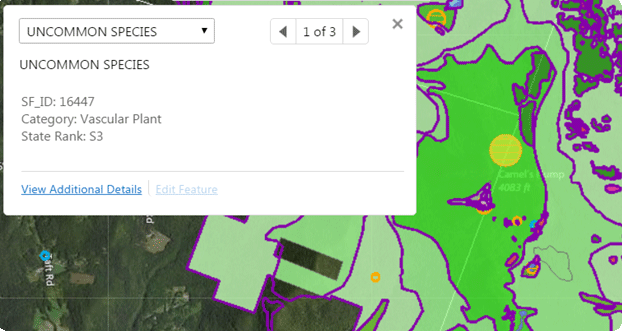 or this: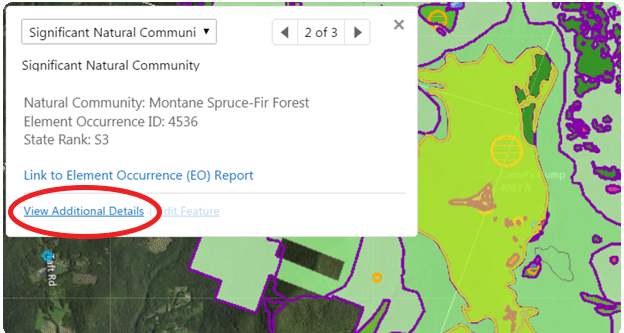 7. Click on View Additional Details to learn more! If you need more information for a specific project or about your land, you can request it by emailing Natural Heritage Information.
See also: