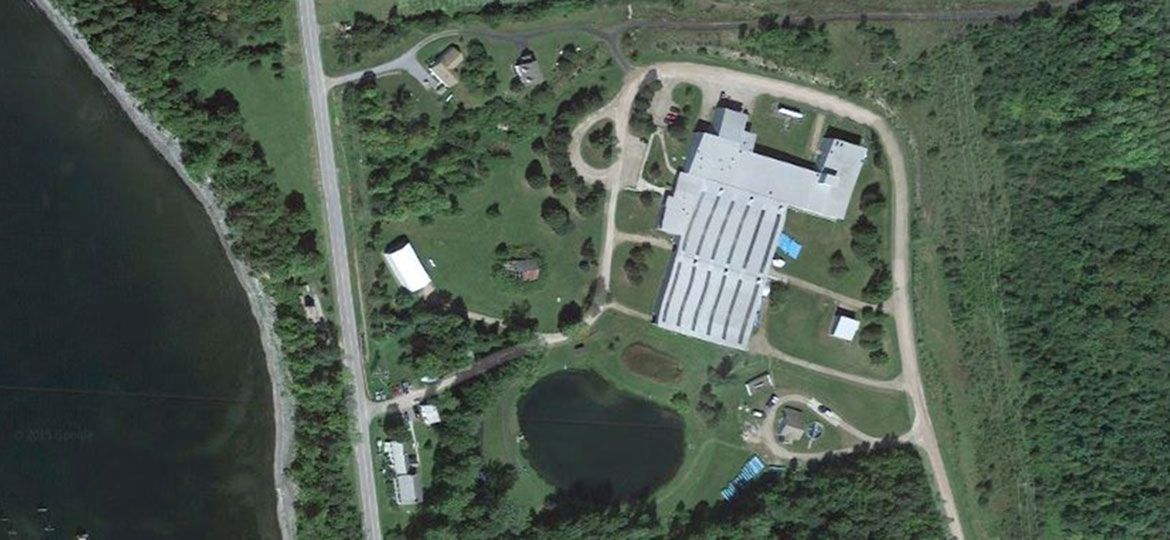 Fast Facts
Location:
14 Bell Hill Road, Grand Isle, VT 05458
Hours:
Visitor Hours: 8:00 am – 4:00 pm, daily
Scheduling a large group or school tour? Please call (802) 372-3171
Amenities:
Visitor Center:  CLOSED for Renovations but the grounds are still open to visitors
Public facilities: Yes
About the FCS
The Ed Weed Fish Culture Station is located in the picturesque island community of Grand Isle. The hatchery began raising fish in 1991, making it Vermont's newest state fish hatchery. Lake Champlain is the facility's water source and the coldwater and coolwater fish reared a the hatchery are stocked back into the lake.
The Ed Weed Fish Culture station is a great place to visit, featuring large aquariums in the visitor center and a self-guided tour. The hatchery is also the home of the Family Fishing Festival, held every summer on Free Fishing Day in June.
Background
The hatchery was named after the Director of Engineering and Construction for the Vermont Department of State Buildings. Ed Weed worked for more than 15 years with legislators, politicians, and state agencies to secure funds and construct this state of the art facility.
Fish production began in 1991, making it Vermont's newest fish hatchery.
Raises six different species of fish for stocking into Lake Champlain.
Hosts the Family Fishing Festival on Free Fishing Day in June, where kids and parent can learn how to fish and have a chance to catch a monster trout from the hatchery pond!
Fish Reared