Vermont offers no-cost or reduced cost licenses for active military personnel as our way of saying thank you for your service.
Residents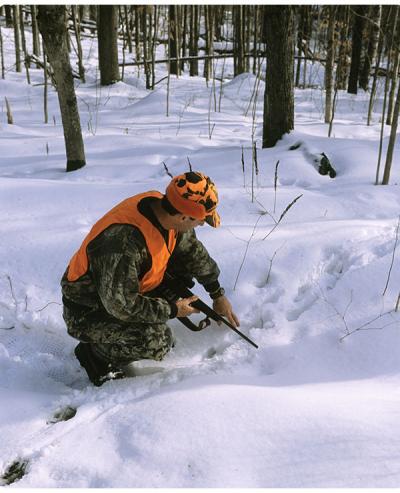 Any resident of Vermont who certifies that he or she is:
serving on active duty in the armed forces of the United States or is
performing, or is under orders to perform, a homeland defense or state-side contingency operation for a period of 120 or more consecutive days may obtain at no cost a hunting or fishing license or combination hunting and fishing license.
A person who obtains a license under this provision may keep the license until it expires, whether or not the person continues to serve in the armed forces.
If requesting a hunting or combination license, you also need to submit a copy of your hunter education certification, a previous hunting license, or sign an affidavit stating you have held a hunting license.
Nonresidents
A nonresident member of the armed forces of the United States who certifies that he or she is:
on active duty and stationed at a military, air or naval post, station or base within Vermont

may buy a license to hunt or fish

at the resident fee

.
Where to Buy
Military licenses are available from our Montpelier office, online, and through license agents. Any questions on eligibility for military licenses should be directed to 802-828-1190 or fwinformation@vermont.gov or sent to:
Vermont Fish & Wildlife Department
ATTN: Licensing Dewey Building
1 National Life Drive
Montpelier, VT 05620-3208