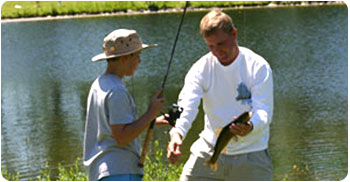 Where to Go
Burton Island State Park, accessible by boat or ferry, and offers many fishing opportunities. Even children that struggle with casting can catch fish by dropping a baited hook from the floating docks in the marina. But if you fish from the docks, remember boats have the right-of-way.
The state park also offers camp sites, a swimming beach, and hiking trails. A fee is required to access the state park. More info on Burton Island State Park can be found here. 
Fish You'll Find
Lake Champlain has a diverse fish community, and many of its species can be caught around Burton Island. You will be most likely to encounter largemouth and smallmouth bass, rock bass, pumpkinseed sunfish, bluegill, yellow perch, northern pike, and chain pickerel.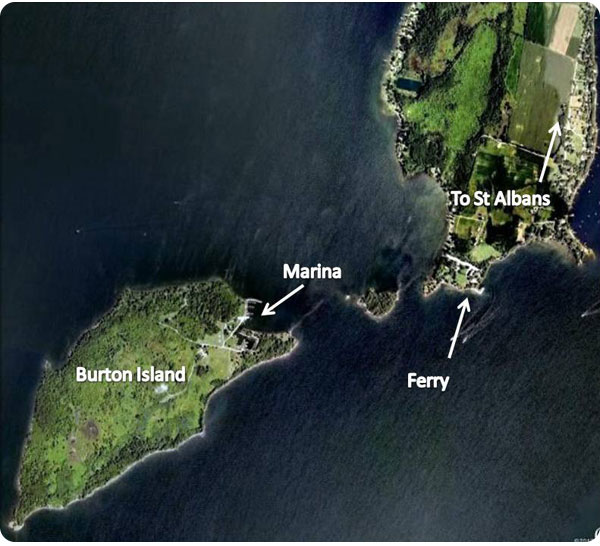 Fishing Tips
Fishing a live worm under a bobber is a great way to catch sunfish, perch, and largemouth bass in the marina. Try casting to openings in the weeds or fish right along the edges of the docks. If you use this technique at the rocky break wall along the north side of the marina or along the island's rocky shore, you may be more likely to catch rock bass and smallmouth bass.
A flashy spinner, spoon, or minnow-imitating plug could draw a strike from bass, pike, or pickerel.
Learn more about bait and lures
How Do I Get There?
Take exit 19 off of Interstate 89 and follow the highway access road to US Route 7. Turn right (north) onto Route 7. In St Albans, turn left (west) unto VT Route 36. After about 3.7 miles, turn left (south) onto Hathaway Point Road and follow it to Kill Kare State Park, where you can board the ferry to Burton Island.