The Vermont Fish & Wildlife Department has more than 130 staff members working out of seven offices and five fish culture facilities. We include biologists, game wardens, educational coordinators and support staff.
Our job duties include such things as wildlife and fisheries management, law enforcement, monitoring and restoring threatened and endangered species, habitat conservation, technical assistance, regulatory review, educational programs for hunters, youths, and teachers, and license sales. Below are links to the different department divisions where you can learn more about what we do.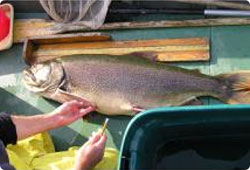 The Fish Division is responsible for the conservation and management of all fish and aquatic habitats throughout Vermont. Staff members are engaged in a wide variety of activities, including fish management, fish culture and access area maintenance and development.
---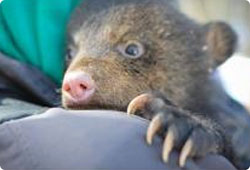 The Wildlife Division is responsible for the conservation and management of all wildlife, plants, and their habitat throughout Vermont for the people of the state. Division staff are engaged in a variety of activities including monitoring animal and plant species, protecting and enhancing wildlife habitat, and providing technical assistance to the public.
---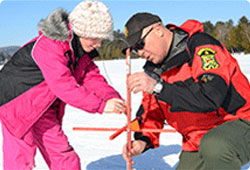 Division of Warden Service provides the first line of response, in the field and on the phone, to citizen requests for department services involving fish and wildlife problems, questions and enforcement.
---
The Outreach Division has three major programs, Information and Marketing, Conservation Education, and Hunter Education & Shooting Ranges.
---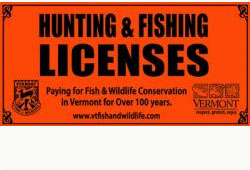 The Business & Licensing Office oversees the financial and administrative functions of the department. We offer assistance with managing federal grants, billings and contracts, and budgets. Additionally, we oversee licensing, lotteries, and permits are managed through the Licensing Service Center in Montpelier.
---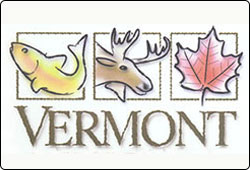 Learn more about some of the department's biologists, information and education specialists, fish culturists, and support staff.
---