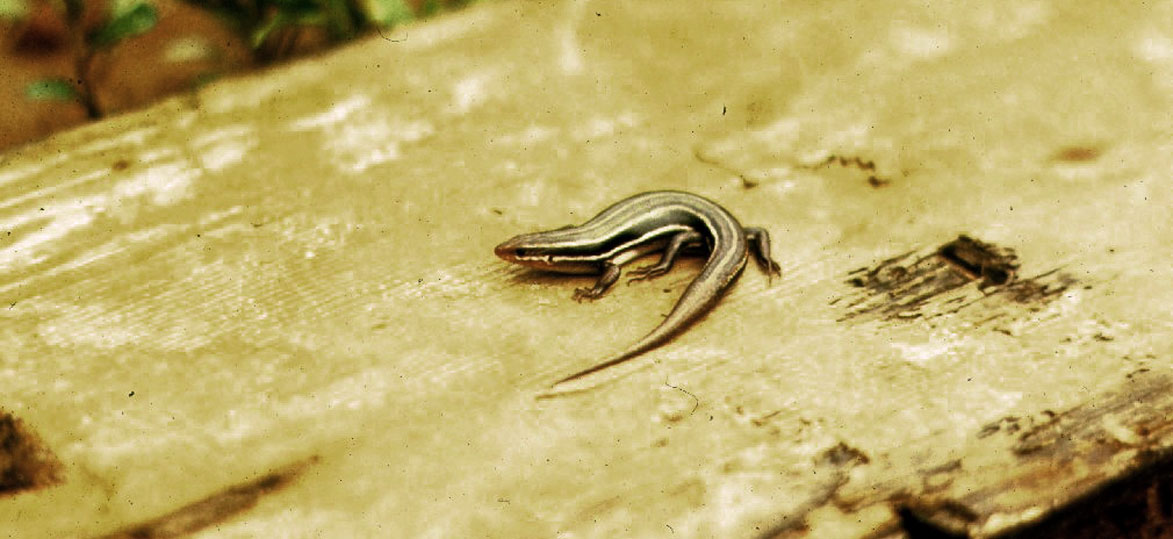 Habitat
These elusive reptiles are only found in small, specialized habitats of Vermont. Five-lined skinks inhabit rock slides, cliffs, areas near ledges, open woods, old buildings, and it is often found near water.
Reproduction
When they are breeding the males have a red throat and sometimes a red face.
Diet
Five-lined skinks eat mostly insects, including: crickets, grasshoppers, beetles, and caterpillars. They also eat spiders, earthworms, snails, slugs, isopods, other lizards, and small mice.
Management
Thanks to the Nature Conservancy, the land that supports Vermont's only skink population is protected from development.
Endangered in Vermont
Vermont is the extent of the skink's northern range and so far their populations have only been recorded in the town of West Haven.
When young, the five-lined skink (Eumeces fasciatus) has five lengthwise stripes on a black background.The tail is bright blue, and the adult females have the same pattern, but it is less distinct. Adult males are dull brown all over, and when they're breeding the males have a red throat and sometimes a red face.The skink is between 6-8 inches in length.
Their nickname is "blue-tailed swift," because they're very fast. If they are caught by a predator, they have the ability to shed their tail, which then moves on its own. This diverts the predators' attention and allows the lizard to retreat.