State fish culture stations (hatcheries) stock close to 2 million fish annually in public waters for angling and fish restoration.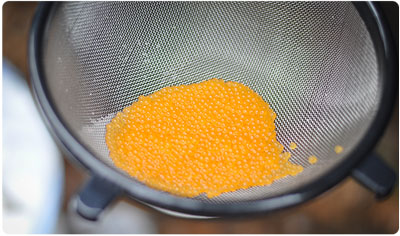 In addition to stocking fish for public waters, Vermont fish hatcheries:
Support the Children's Fishing Program, which partners with almost 70 organizations statewide annually to provide more than 6,000 children, as well as elderly and challenged individuals an opportunity to experience and learn about fishing.

Provide destination sites for between 15,000 to 20,000 visitors annually.

Support the fish health program and its laboratory. The fish health program works to prevent the introduction of exotic fish species and pathogens, and control and limit the distribution of existing pathogens to the waters of the state through actual fish diagnostic work and numerous permitting programs (e.g., importation, propagation, and so on.).

Participate in the Cooperative Nursery Program. This program involves sports groups directly by providing fish to enhance Department fishing programs. This program provides almost 100,000 fish weighing approximately 6,000 pounds, while promoting mutual understanding. Currently there are five groups participating.
For more information about the role of fish hatcheries in Vermont or to visit one near you, see Visit a Hatchery.
Staff Locator
Use this link to look up the phone or email address of department personnel, by Name, Town, or Phone Number.
---
Fish Culture & Fish Health 802-828-1000
1 National Life Drive, Dewey Building
Montpelier, VT 05620-3208
Fish Culture Operations Chief: Dylan Sickles
Fish Health Biologists: Tom Jones, Matthew Bodnar
Bald Hill Fish Culture Station 802-467-3660
60 Abbott Hill Road
West Burke, VT 05871-9644
Supervisor: Chris Thompson
Fish Culturists: John Talbot, David Yasharian
Ed Weed Fish Culture Station 802-372-3171
14 Bell Hill Road
Grand Isle, VT 05458
Supervisor: Kevin Kelsey
Maintenance Supervisor: Ben Rooks
Production Supervisor: Paige Blaker
Fish Culturists: James Bellinghiri, Michelle Ayer, Mark Roche, Jacob Kinney, Alisha Secor
Bennington Fish Culture Station 802-447-2844
110 Hatchery Rd
Bennington, VT 05201
Supervisor: Monty Walker
Assistant Supervisor: Brook Bicking
Fish Culturists: Todd Lincoln, Dave Jareckie
Salisbury Fish Culture Station 802-352-4371
646 Lake Dunmore Rd.
Salisbury, VT 05759
Supervisor: Vacant
Assistant Supervisor: Gabe Cameron
Fish Culturists: Alan Moorhouse, Kimberly Zeigler
Roxbury Fish Culture Station 802-485-7568
3696 Roxbury Road
Roxbury, VT 05669
Supervisor: Jeremy Whalen
Fish Culturists: Nathan Olson, Sara Nebelecky
Visit our Stocking Schedule for information on fish distribution.
The state Fish Health Lab is located at the Vermont Agriculture and Environment Laboratory (VAEL) in Randolph, where routine inspection, diagnostic, and survey work on fish pathogens is conducted.