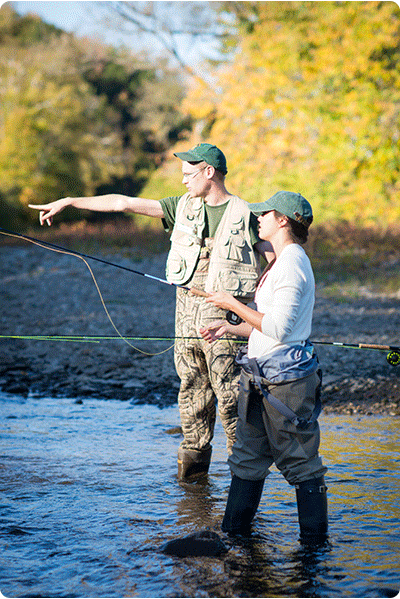 These FREE clinics are open to people of all ages and levels of experience, including those who are completely new to fishing. Face coverings and social distancing are required for unvaccinated individuals. Participants should also dress for the weather.
---
Introduction to Fish Processing
Participants will have an opportunity to learn how to clean and fillet thier catch! Fish will be provided so participants can learn the technique in a hands-on environment.
Date: Saturday, August 7, 2021 - Branbury State Park, Salisbury VT | 2:00 pm  State Park day use fee required. Program is FREE!.
Contact the State Park contact station at 802) 247-5925 to register.
---
Abenaki Traditional Fishing Techniques
Here's a great learning experience for young and old! Come join our staff and Aaron Desroches of Alnôbaiwi - www.alnobaiwi.org to learn the basics of fishing plus the traditions of the Abenaki, including their fishing equipment and ways to honor the catch. The FREE clinic will cover ecology, knot tying, fish identification and more!
Date: Wednesday, August 11, 2021 - Intervale Center, 180 Intervale Rd, Burlington, VT 05401 | 5:00 pm - 8:00 pm
---
Introduction to Fishing
Check out this series of introductory fishing clinics. Programs will cover ecology, knot tying, fish identification, regulations, equipment and much more. Participants will leave the program with the skills they need to feel confident fishing on their own. All equipment will be provided. 
Pre-registration is required. Space is limited to 25 and seminars fill up quickly, so sign up early. 
Date: Wednesday, August 11, 2021 - Little River State Park Dam, Waterbury VT | 6:00 p,m - 8 pm
---
Date: Thursday, August 12, 2021 - Sumner Falls, Hartland VT  | 6:00 p,m - 8 pm