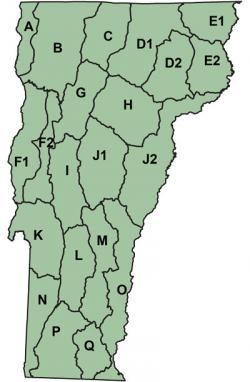 Wildlife management units are used to regulate the harvest of certain big game and small game species.
Wildlife management units (WMUs) were established in 1979 to regulate deer harvest on a geographical basis where deer densities mirrored the effects of habitat quality and winter severity. Since that time, WMUs have been applied to the management of moose, wild turkey, rabbit and hare populations on a regional basis.
Click on WMU below to view a description of boundaries and download a map. The WMU district boundaries are all those lands enclosed within the boundary lines described for each unit.