Similar to equipment and tools for other activities, fishing rods and reels come in many forms. Here are the most common types of fishing rods and reels.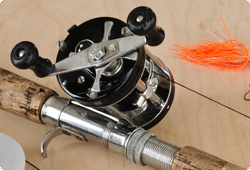 Casting rods and reels range from simple, easy-to-use spincast models to more advanced baitcaster options. Though many casting setups are known for their ability to handle larger baits and heavier lines, models are available for use with lighter lures and rigs.
---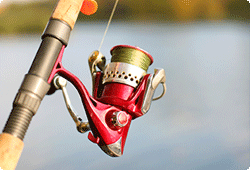 Spinning rods and reels are most commonly recognized for their versatility and ability to cast and retrieve lighter weight lures and rigs. However, combinations are available for a wide range of applications, including use with heavier lures or for targeting larger sportfish.
---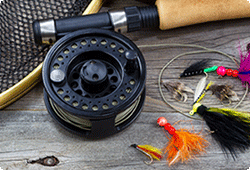 The goal of fly fishing is to catch fish by enticing them to bite an imitation of an insect, bait fish or other forage species. Having the right rod and reel combination will enable you to effectively cast and retrieve you're fly, ultimately increasing your odds of success on the water.
---