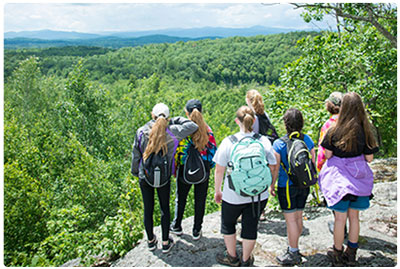 Teens ages 15-17 are invited to spend the weekend outdoors participating in outdoor recreation, learning about Vermont's natural resources, and getting hands-on experience in hunting, fishing, hiking, and more.
Weekend activities Include: Hunter Education, Let's Go Fishing, biology/ecology, backpacking and camping
This is a perfect way to unplug and engage with peers outdoors before heading back to the classroom. 
Teen Conservation Weekend Procedure Under Covid
Dates:  August 14-15 for Girls | August 21-22 for Boys
Participant arrival will be staggered between 8:00-9:00 on Saturday morning. 
Pick-up will be staggered between 3:00-4:00 Sunday afternoon. 
Location: Edward F. Kehoe Green Mountain Conservation Camp, Castleton VT 
Cost: $100.00 (Scholarships available)
Requirements:
All participants are required to complete their Hunter and Bowhunter certification classes ahead of time. (July 31 deadline to complete)
Teens will be expected to only bring gear that they can carry themselves, as they will participate in an backpacking trip to a remote pond for camping and fishing. 
Any questions can be directed to Hannah Phelps (Hannah.Phelps@vermont.gov) or at 802-249-4199.