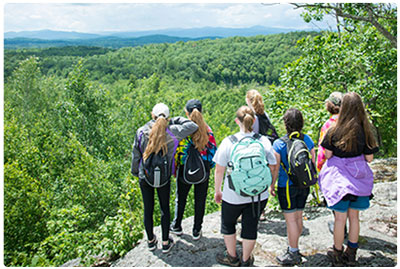 Teens ages 15-17 are invited to spend a weekend full of fun and adventure at the Edward F Kehoe Conservation Camp. Campers will be backpacking to a remote pond where they will spend the weekend participating on activities taught by department biologists, wardens and other staff. The entire weekend will be spent at the remote campsite with meals cooked on an open fire and campers sleeping in tents under the stars. Activities will include fishing, biology, backpacking, k9 demonstrations, and so much more!
This is a perfect way to unplug and engage with peers outdoors before heading back to the classroom. 
Date:  The weekend usually occurs in mid-August. Check back next spring for the scheduled date. 
Location: Edward F. Kehoe Green Mountain Conservation Camp, Castleton VT 
Cost: $125.00 (Scholarships available)
Requirements:
Applicants must be between 15 and 17 years old.
Teens will be expected to only bring gear that they can carry themselves, as they will participate in an backpacking trip to a remote pond for camping and fishing.