"Hunting" in Vermont means deer hunting. Almost all of the state's 65,000 resident hunters hunt deer at some point during the fall and more bucks are taken per square mile in Vermont than in any other New England state. The November rifle season, which allows a hunter to take one legal buck with at least one antler having two or more points, is Vermont's basic deer season.
Vermont's deer herd is managed to minimize winter mortality and to improve both herd and forest health. For years "bucks-only" hunting resulted in the herd booming or crashing, depending upon winter severity. Now, regulated antlerless deer hunting through either-sex archery hunting, the youth deer weekend and a controlled permit system during the muzzleloading season.
Seasons
Dates
Notes
Archery
October 5-November 1, 2019
December 7-15, 2019
Two deer, only one of which may be a legal buck.
All WMUs are open to the taking of antlerless deer
Youth Deer Weekend
November 9-10, 2019
One deer of either sex, no antler restriction
November Rifle
November 16-December 1, 2019
One legal buck this season
Muzzleloader
December 7-15, 2019
One legal buck unless you have an antlerless permit
Antlerless permit
December 7-15, 2019
Available through lottery
Limits
No more than three deer per year, only two may be legal bucks. Only one legal buck may be taken during each season. No antler restrictions apply for Youth Deer Weekend.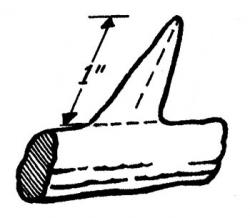 Legal Buck Definition
A white-tailed deer is considered legal when it has at least one antler having two or more points, or projections of at least one inch from base to tip.
Regulations
Deer regulations change annually, particularly units open to antlerless archery hunting and muzzleloader antlerless permits. Check the Fish and Wildlife Board Rules page in late spring or summer.
Leashed Tracking Dog to Recover Deer
A hunter who believes they have legally killed or wounded a deer during hunting season may engage a person who has a "Leashed Tracking Dog Certificate" issued by the department to track and recover the animal during the season or within 24 hours after the season ends.
get the list of leashed Tracking Dog Handlers
See also: