The weekend prior to the opening day of the Spring Turkey Season is reserved for youth—15 years old or younger who have successfully completed a hunter education course— to hunt turkeys.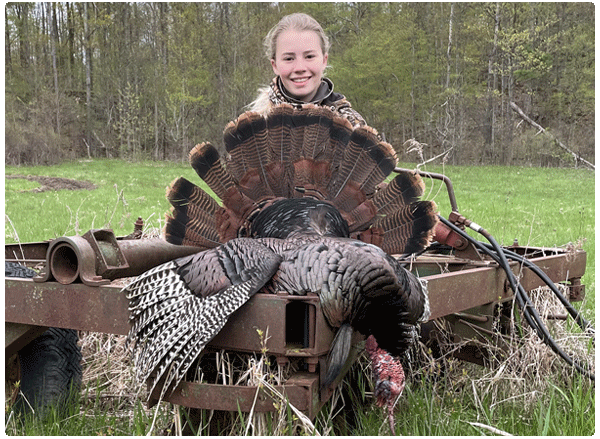 Hunting for turkeys during the youth turkey weekend is statewide.
License Requirement
You must have a valid hunting license and turkey hunting license, and be accompanied by an unarmed adult who holds a valid Vermont hunting license and is over 18 years of age.
The youth must also have a free youth turkey hunting tag.
Limit
One bearded turkey.
Need to Know
Shooting hours for the weekend are one half hour before sunrise to 5 p.m.

Landowner permission is required to hunt on private land, even if it's not posted.

The accompanying adult must have direct control and supervision, including the ability to see and communicate with the youth hunter without the aid of artificial devices such as radios or binoculars. Remember, ONLY TURKEYS STALK TURKEYS!
Regulations
See Vermont Fish & Wildlife Regulations for specific rules about turkey hunting.
Nice to Know
This turkey does not count towards your regular season spring limit of two bearded turkeys.
See also: