Mentors play a pivotal role in developing hunters.
That first hunt can mark the beginning of a lifelong passion for the outdoors and a commitment to wildlife conservation. Make the most of your time together.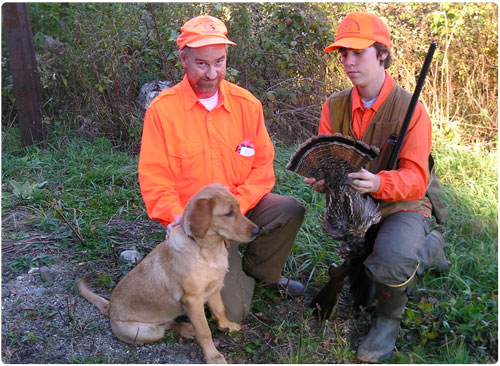 Hunt Safe
No matter the age of the participant, hunting is one the safest outdoor activities. Youth hunters are some of the safest hunters when accompanied by an alert mentor.
Hunt Smart
Scouting and range practice are necessary and exciting ingredients to any successful hunt. Wearing hunter orange also ensures safety in the field.
Model Behavior
Safe and responsible hunters are mentored by safe and responsible hunters.
Go Often
Encourage youth to hunt more than the youth weekends. Lifelong hunting participation is directly related to the amount of time spent hunting while young, especially when these experiences occurs in a family/mentor setting.
Have Fun
Being with family and friends and generally having a good time is more important to youth hunters than bagging game. Remember this and provide young hunters with positive reinforcement.
See also: