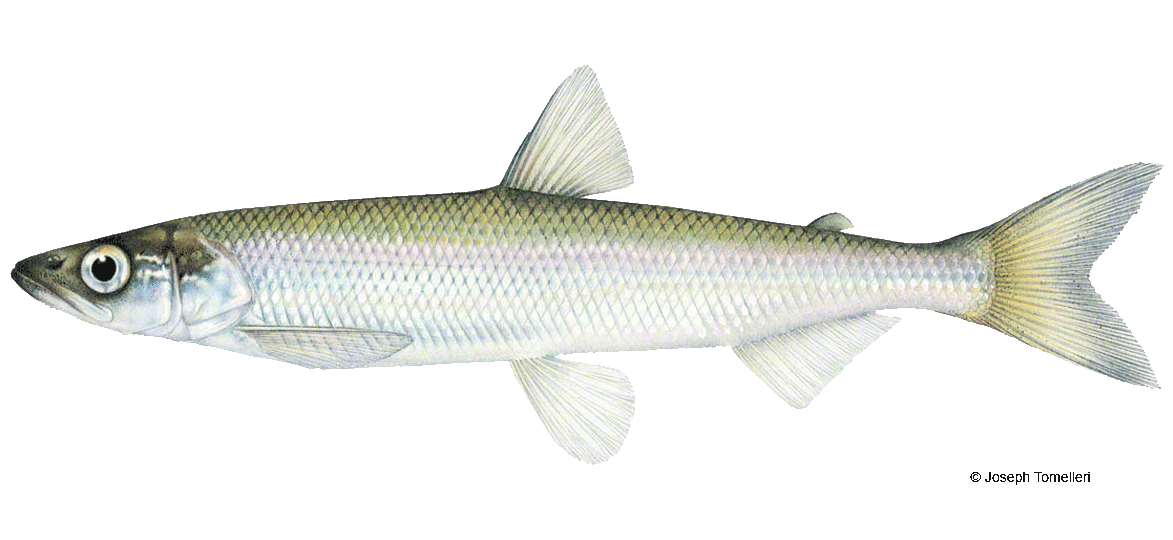 Fun Facts
Species Name: Osmerus mordax
Common Names: American smelt, freshwater smelt, frostfish, icefish, leefish, smelt
State Record: 0 lbs. 12 oz. Caught in Lake Champlain in 1978 by Bernadine Maranville.
Description
A small, slender schooling fish found in Vermont's deeper and colder lakes. They have a strongly forked tail and iridescent silver flanks. They are a favorite forage fish of trout and salmon, and are popular with ice fishermen both as a baitfish species and for eating.
Where to Fish
Rainbow Smelt occur in cool, clear lakes in Vermont. Well-known smelt fisheries include lakes Champlain, Bomoseen, Seymour, Memphramagog, Echo and Rescue, as well as Harriman Reservoir.
How to Fish
Ice fishing is the only way to consistently catch rainbow smelt in Vermont. During the winter, smelt often concentrate in large schools near the spawning tributaries that they will use in the spring. Clusters of ice fishing shanties usually mark these large schools.
Successful smelt anglers usually use tiny jigs tipped with maggots. Fishing is often better at night. While it is legal in some nearby states to catch smelt in nets, this practice is illegal in Vermont.